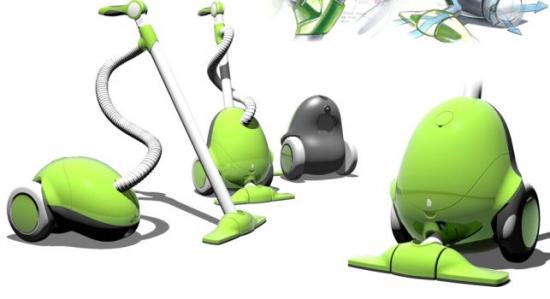 The best vacuum cleaner for your home is the one which can take care of most of your cleaning needs. Here's a cute vacuum cleaner that will meet most of your requirements. It's a BeanVac-brainchild of Ying-Hao Juan.
What's different? BeanVac performs a dual function-it can be transformed between canister and up-right configurations. Its designer looks, dual functional ability and cute looks makes this vacuum cleaner unsurpassed.
Thanks Ying-Hao Juan!