Creating a modern home interior scheme that is appealing to
adults as well as young kids is hard work. If you are asked to design an
interior scheme around that brief with an additional request to try and add
both retro as well as futuristic elements in it, things get even tougher.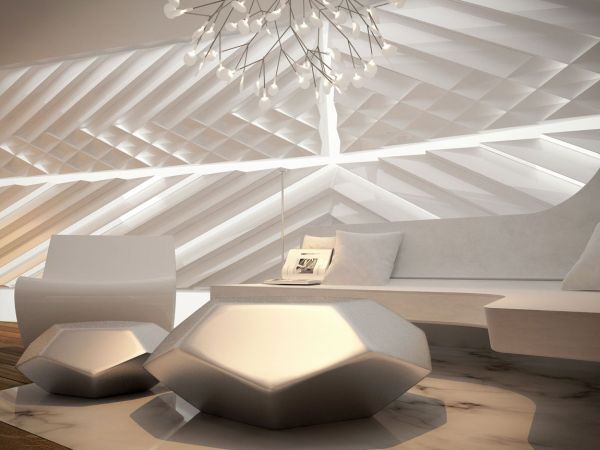 While we cannot claim to know with any degree of certainty
what the clients wanted in their two bedroom apartment, Bozhinovski Design
certainly appears to have achieved perfection with their latest project. The Bulgarian
studio created the private home for two adults and two children using a highly
elegant design.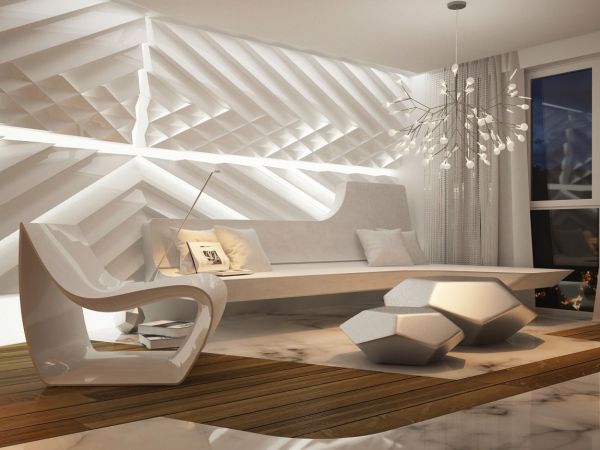 With sleek surfaces and an ultra-modern interior, the entire home is spread over 915 square feet which is rather
smallish a space to work with though the designers were able to give it an
ultra modern character and a futuristic vision along with some rather retro looking
pieces like the sleek silver stools in the living room.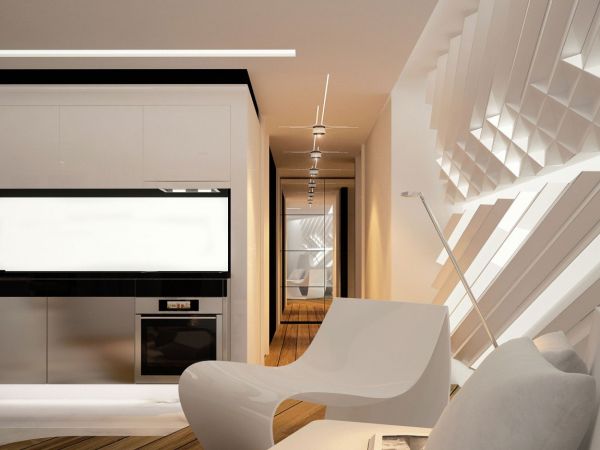 To make the sophisticated neutral palette of the home appear
warmer, wooden floor panels were used while plenty of ambient lighting ensured
that the apartment did not appear too spaceship like with its textured wall
surfaces. While the kids' room in the apartment
doesn't look too cheerful, it has been given giant Smurfs posters at the back
of each twin bed which also adds a splash of color in the room.