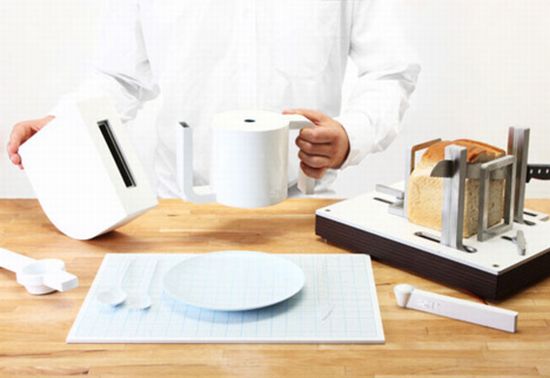 The Brunch by Ivo Vos is a range of speciality consumer products, created to rev up your boring old breakfast routine. Mundane, everyday appliances are given a radical makeover to help you perfect every part of your morning meal. The set consists of a toaster that turns slice toasting into a precision science while a skillfully designed place mat makes cutlery invisible lending your breakfast table a rare artistic finesse. Milk and sugar measuring devices help you make that perfect cuppa day in and day out while a height-sensitive teapot lets you practice the perfect height for pouring the brews! A bread cutter allows you to cut out perfect slices without fail, making your breakfast ritual more organized.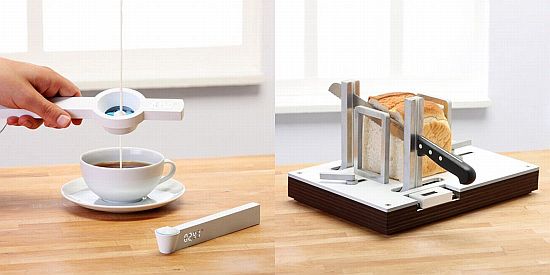 What's different?
The project in itself is an exploration of post-functional products and the need for reviving our interest in the skill, struggle, rituals, perfection, preparation and anticipation that traditionally went into making each meal special. By lending an additional functional edge to each of the appliances and tools, that we interact with everyday, the designer hopes to make each step of the experience exceptional and interesting.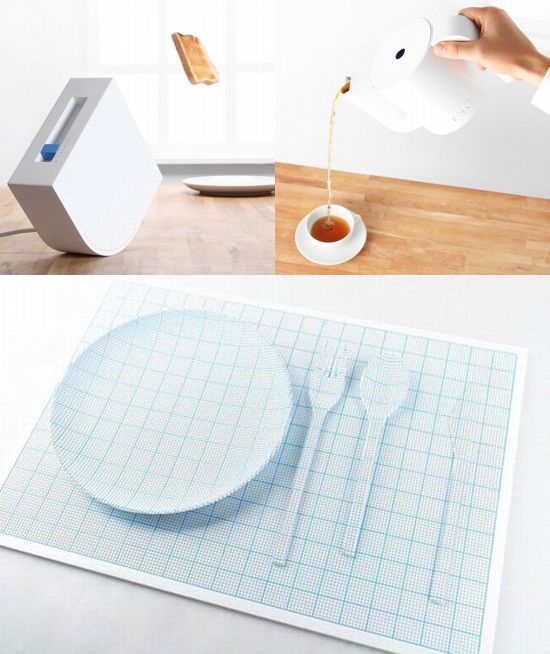 Price and availability
More information about the range can be obtained via the designer's website.
Source: Yanko Design