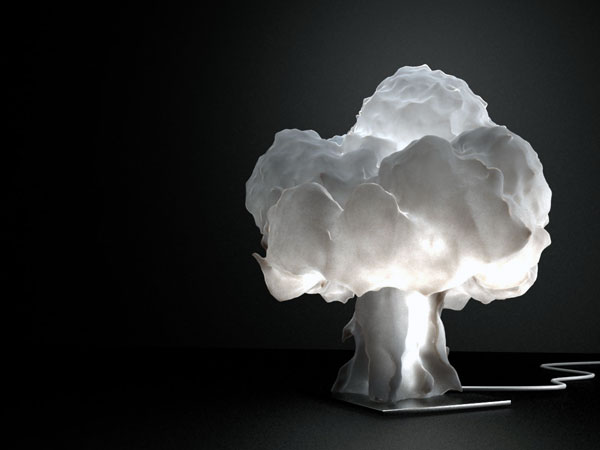 A variety of options are available in the market, which give users a flexibility to pick illuminating pieces as per their taste. They have the magic to add a special touch and can jazz up the whole area. Luca Veneri has designed a table lamp that vows to kick darkness out of your dwellings. It has been named the Nuke Lamp that makes an area sparkle and gives it a new, lively atmosphere.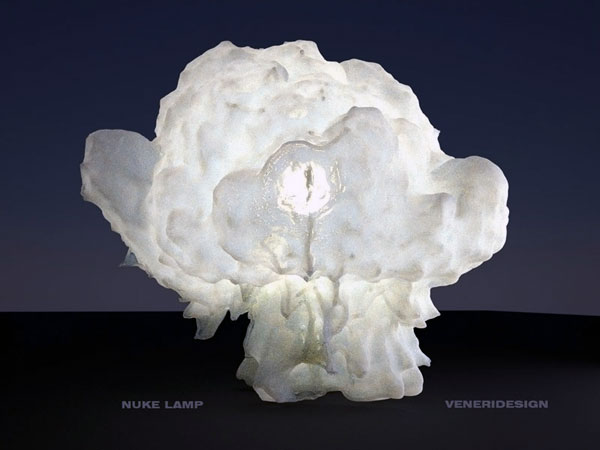 One look and you will feel as if the lamp is spreading out on its own. It has been crafted in the shape of a mushroom cloud.The amazing light piece has been made from real fluid dynamic simulators. This made it possible for the designer to carve the exact mood and shape of a fluffed-up cloud. The shape will make a person gaze on it in a state of awe. Once lit, the lamp looks nothing less than a fairy tale.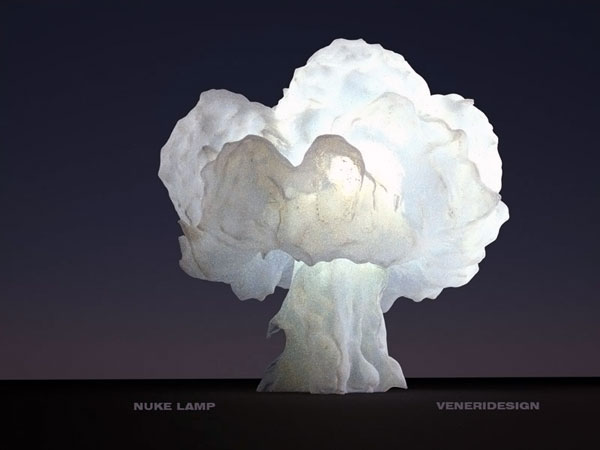 The mushroom-shaped lamp adds a sparkly essence in your life with its striking design. Nuke Lamp will spread brightness and make eyes pop in surprise. Its unusual shape will arrest attention and fetch unending praises. This uniquely designed lamp will brighten up your space every time it gets surrounded with dimness.
Via: Yankodesign