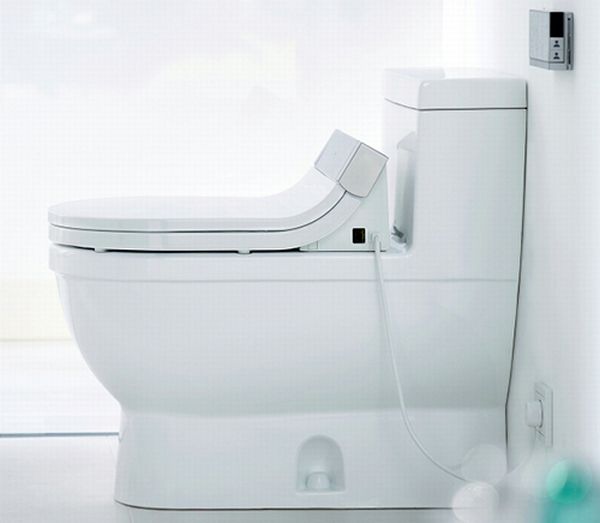 Here's a chance for luxury lovers to bring a piece of pure lavishness into their bathrooms – SensoWash Strack 3. A shower-toilet sea, Sensowash is the brainchild of renowned designer Philippe Starck, who has joined hands with Duravit to bring out this bathroom wonder. SensoWash comes loaded with the best possible features to transform the not-so-pleasant task into a pleasant one. It combines the aesthetics of modern living with comfort, cleanliness and convenience that's of utmost important.
It features heated seating controlled by a handheld remote control, which also keeps a tab on the other functions of SensoWash that include Rearwash, Comfortwash, Ladywash and the hot-air dryer to name a few.
Not just this, if you are two people sharing the seat, you can program the SensoWash as per your requirements and it will remember both the users. Who would not like to wash when it comes with all the comfort and convenience.
One can combine the SensoWash Starck 3 shower-toilet seat with any toilet from the Starck 3, Starck 2 and the Darling New ranges. If you want some more details before you bring it home, check out the details on Duravit.
Via: Trendir