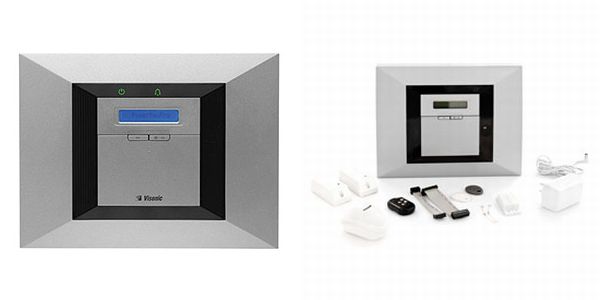 SecureLinc 2 security system is a home surveillance system made by Smarthome, which enables you to view your home from anywhere in the world on a phone or a Web browser. The demand for this security system will rise in the market because it has a built in PSTN communicator, X10 home control interface and has the capability to add internal GSM/GPRS or Broadband IP communications modules.
The SecureLinc 2 is available in two different kits: normal kit and advanced kit. A console, a door/window transmitter, two proximity sensors, a keyfob and a wireless motion sensor are the features common in both the kits. The advanced kit also contains GSM communication capability, which uses cellular technology.
The SecureLinc 2 system features a sleek design and is easy to install. It is available in a combination of black and gray. While running on rechargeable battery, its battery backup power lasts up to 72 hours. Both the kits of SecureLinc 2 security system cost an MSRP of $399.99 to $599.99.
Via: ElectronicHouse