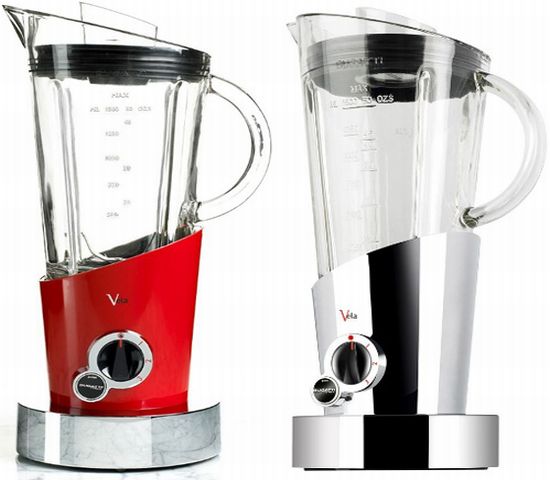 Bugatti is one name that can make any auto freak go crazy. You might be wondering why I'm talking about this here at Hometone. Well, here's a Bugatti Vela 3-Speed Blender, an inspired piece of kitchen device with a smart racing-inspired body. Hey, don't get the name of this item wrong, it surely will not blend your stuff at 253 MPH.
What's different? Features a simple 3-speed dial to control a 400W motor allowing the 18/10 stainless steel blades to effortlessly chop through ice, fruit or whatever you see fit to cram in the 1.5L glass pitcher, this blender with sleek and clean design of the Vela sets it apart from any other conventional blender.

Price and availability: The Bugatti Vela 3-Speed Blender comes with a higher-than-average price tag of $350 in your choice of a red or shiny chrome finish. Definitely not cheap but if you've ever wanted to own a Bugatti, this is surely gonna be your next buy!
Via: Ohgizmo