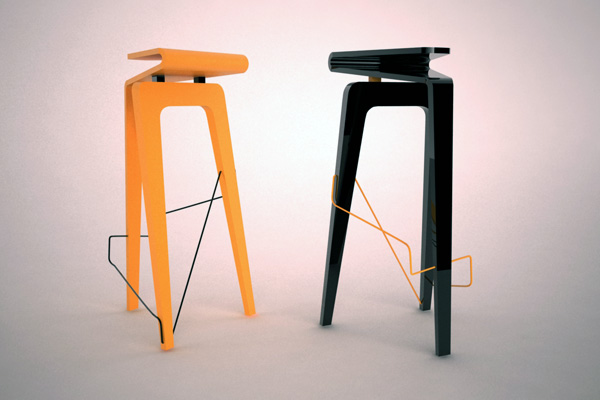 Designer/manufacturer
Overview
Designer Steven Djurovic has designed a modern and sophisticated chair, named as the D Chair. With its unique design and silhouette, it earns full points in glam section. In addition, it absolutely flaunts a delectable style to suit any home setting. Furthermore, this super cool and stylish stool can be customized in various textures and finish to match your tastes.
What's unique
D Chair has been completely handcrafted to attain a modern style with the help of only two primary parts. It features one accommodating dual leg structure along with one S-shaped seat that runs flawlessly from the substructure to create the third leg.
High points
The unusual and striking idea (only two primary parts) behind the creation of this wonderful D Chair offers it the needed style and modern appeal that can beautifully deck up any part of your house. The dual leg module and an S-shaped seat running seamlessly from the bottom to form a third leg turn out to be its biggest feature. From simple wooden finish to glossy bright hues, it can be customized in a variety of finishes and textures to create unique combinations to match the décor of your house.