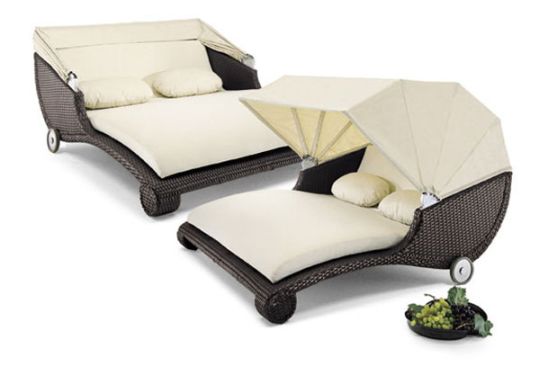 I like furniture. And living room furniture happens to a favorite of mine. So this luxury Chaise Lounge Spyde immediately caught my eye.
Even before going into the detail, I was convinced that this looks unbelievably sophisticated. They should, I feel, transform a room completely. It's the perfect size (L 167, W 167, H 125) for a moderate-sized room.

It comes with an adjustable hood, removable cushion cover and two oval cushions to add to the comfort. Looks perfect for lounging and reading.
The price for this product is not mentioned in the site. In fact, it says 0.00 pounds! It can't be that 'priceless', right?
Source : High Tech Living