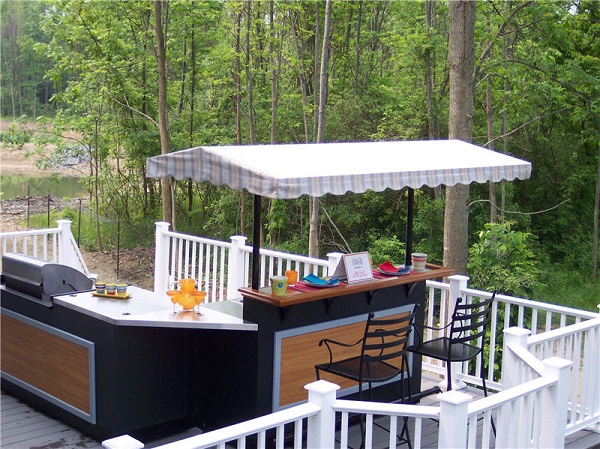 Relaxed, casual and fun loving outdoor bars would be a great addition to any home, especially if you live in a place that has long sweltering summers. If you are looking to set up such a bar in your garden, backyard, pool area or farmhouse then here are some basic design elements you should be aware of. Most outdoor bars have a front counter to hand out drinks and eatables. They are usually made from earthy elements like bricks, stone, bamboo and wood while concrete countertops or cement slabs are also a good choice.
A roof or awning on top that shields the seating area is a must. Display barware in storage areas like floating shelves, open ledges, pegs and hooks. Pick glassware, candy dispensers and fine looking crockery. You can install a counter at the back also if you are thinking of setting up a grill or barbecue. Prop comfy furniture like bar stool or high chairs with a low backrests. Go for ones made from wood, cane or thickset weaves.
Good lighting can makes a tremendous difference to any setup hence think about adding lamps, suspended pendant lights, wick lanterns and candle stands. Supplies like refrigerator, freezer combo, keg fridge, wine cooler, margarita machine, ice maker and bar equipment come handy. Other add-ons that can jazz up the look of your bar are umbrellas, trellis, canopies, flat screen television, hiding bar columns, jagged crystals, flower vases and stony artifacts.
Tropical setup or tiki bars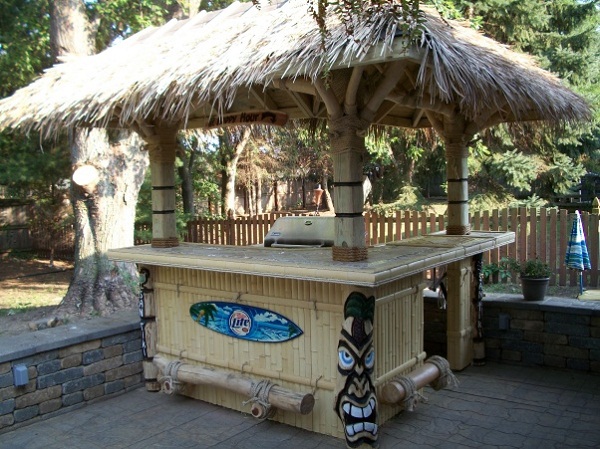 Use natural pieces in construction like bamboo, stones, palm leaves and wood. Add fresh flowers, tropical fruits, and flaming torches to your display. A thatched roof will look totally groovy.
Classic bar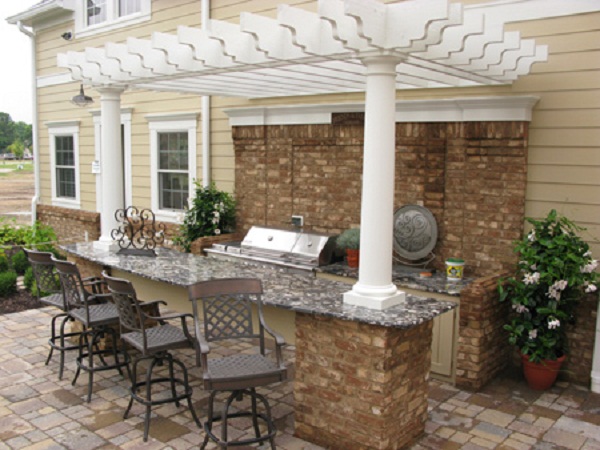 A timeless design that has a stylish setup is liked by everyone. Use durable materials for construction like concrete, weather proof sealant and woods like walnut or mahogany. Ornate details like candle stands and wrought iron patio sets will distinguish this arrangement from a modern assemblage.
Irish Pub Style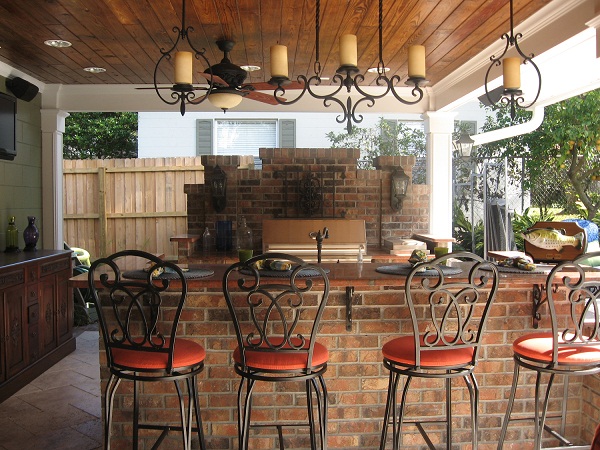 This is essentially a wood and brick setup with potted planters here and there. Do up the area with richly colored and textured woods. Throw in flower pots, herbs, clovers and other types of plants.
Chef Lover's Bar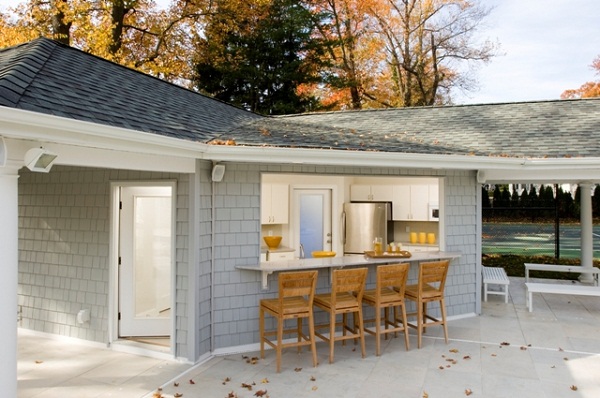 If you like to dole out grilled and barbecued fare with drinks then go for this unit. Prep areas like a stone oven, grill and dual sinks look nice. You can also add in supplies like ice maker and refrigerator.
Modern setup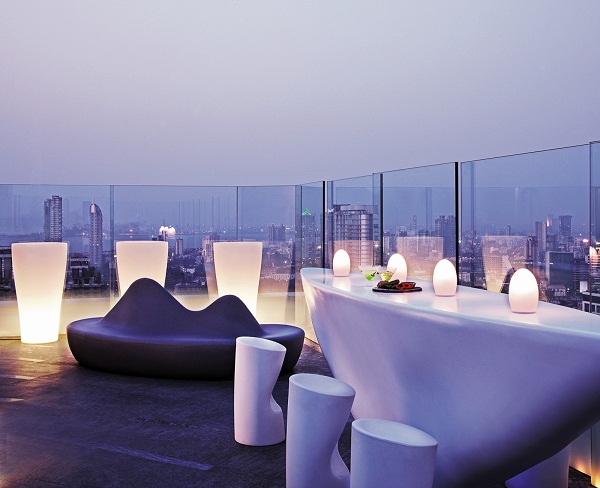 This is a sleek setup with clean lines and is mostly constructed using industrial materials like steel, glass, aluminum and concrete. Pay attention to the lighting and go for club lights, LEDs or glass tabletops that illuminate when it gets dark. Plush furniture made from metals of fiber glass will look great.
If you like to lounge in open air and throw parties at your house often, then setting up an outdoor bar would be an excellent idea. You can splurge if you have the cash but it very easy to make an open air bar on a budget also. Just hit antiques stores and flee markets located nearby. Grabbing a chilled drink from your open air bar and entertaining guests in here would be an absolute joy.