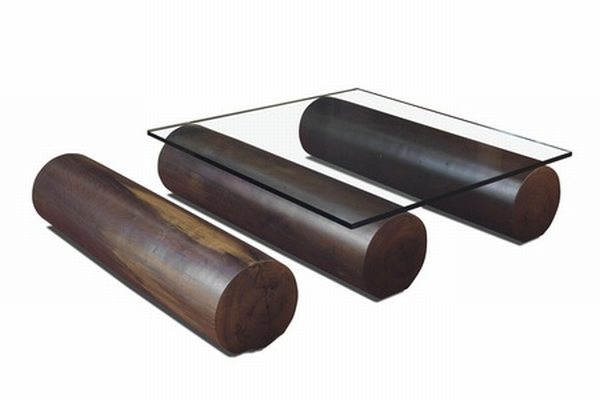 The Cilindro Coffee table by Denis Lacerda is the furniture of the future. Made out of three logs of wood, the table is for those who know the value of aesthetics in their living rooms. Carved out of beautiful, rich Brazilian Cinnamon wood, the table oozes out excellence coupled with a mark for beauty. Boasting of perfect value of money, the table has the perfect cuts and a design to die for.
Priced at a whopping $4500, the table proves it is worth every penny being charged. While each of the log pieces form the base, the option to choose amongst the supporting logs and their number is on the user. The logs can support a 3/4″ glass top which can be fixed with either two or three logs. Cut the glass size according to your desire and decorate your living room with this exquisite piece of furniture.
Each of the cylinders have been measured and cut in dimensions of 47″D X 11″H. With each log spelling out an exquisite taste, the excellence of the table is for everyone to see. Bring home the Cilindro Coffee table and experience true reality yourself. With a promise to not let down the end user, the richness of the wood and the brightness of the glass will leave everyone gasping for more and more.
Thanks Denis Lacerda!