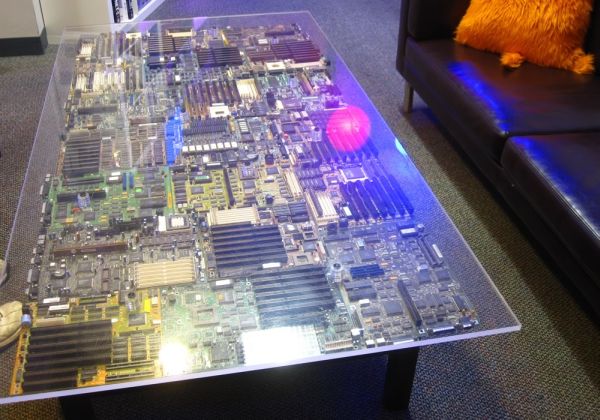 If you can't get enough of circuits, this piece of furniture is surely interesting for you. The design defined by circuits placed on a board would easily fit into any drawing room and would light up the technical ambience. Designed by Chris Harrison, the Circuit coffee Table is actually an accidental design.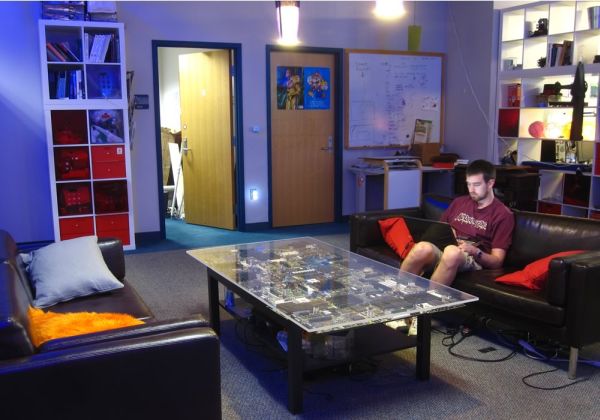 The circuit beneath the glass top of the table was supposed to be the designing for a Motherboard wall project undertaken by Harrison. The motherboard walls were designed for DevLab: a Federation of Technology Branches. The DevLab office later got shifted to a new ground floor space. The motherboard walls designed for the previous office space didn't quite fit the designing structure of the new place. The designer creatively utilized one out of the three in a hall. The smallest of all motherboard walls were slid into a glass top to make a circuit table.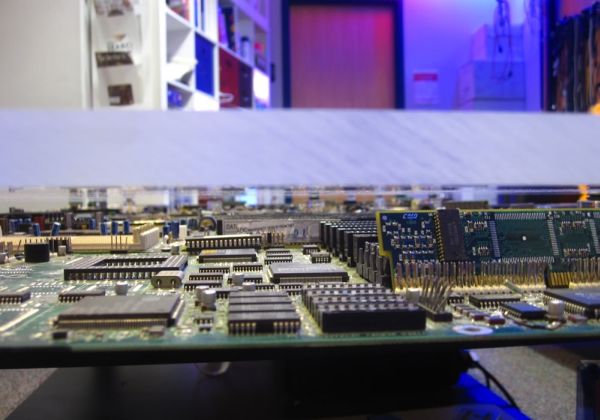 The circuit mounted on a plate like structure approximately ate up six hours of assembling time. The circuits have been placed with precision. Different sized circuits have been put together. Nevertheless, the designing has been carried out in a precise manner which doesn't make the different sized circuits look overlapped especially at the edgy ends. Interestingly, a three dimensional touch has also been creatively added to the board by tactfully making one fourth of the board stand out at different heights. Another reason for integration of different sized circuits is to provide a varied colored theme through the circuit board.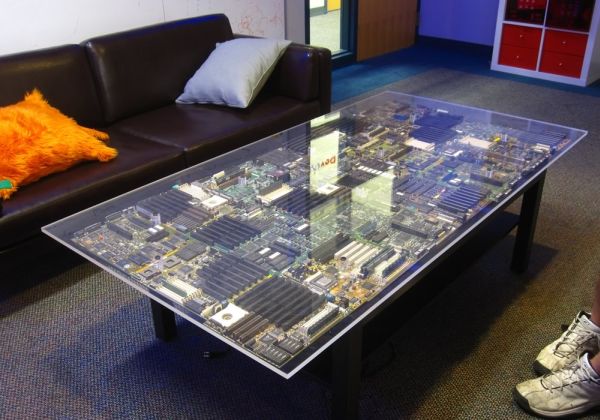 The table even without a trendy design is a class apart and a must have furniture on the wish list of techno-freaks!
Via: chrisharrison