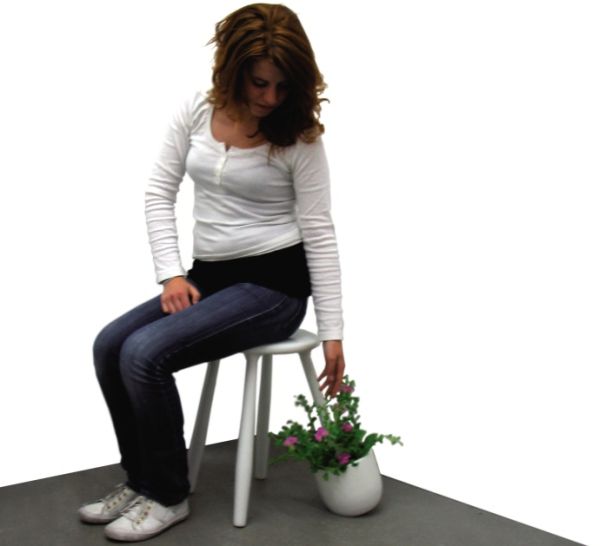 Wouldn't it be a unique experience to have your plant for company right next to you – all the time? We keep hearing about how beneficial it is for out plants when we communicate with them and touch them gently and now you can nurture your plant very easily and sit right beside it with Clara Lindsten's 'You and Your Plant'! This unique concept is very simple yet very functional comprising of a regular four-legged stool with a pot attached to the fourth leg in which you can grow just about anything! Since you would be seated next to the plant – you would never forget to water it and take care of it. The stool looks very colorful with the green plant next to it and would brighten up any balcony or outdoor space with its serene look.
Lindsten, who hails from Sweden, has frequently collaborated with skilled craftsmen – who are adept in conventional/traditional techniques for making things out of natural raw materials. This innovative project – 'You and your plant' – was carried out as a part of the Balcony furniture project in collaboration with IKEA in 2006.
'You and your plant' is a great outdoor low-priced furniture that can boost the growth of your plant by giving it the user's attention that leads to a close bond necessary for plants to thrive and flourish. This 'green' stool is available in three soothing pastel shades that would provide a soothing appeal to your patio, terrace or balcony!
Via: ClaraLindsten