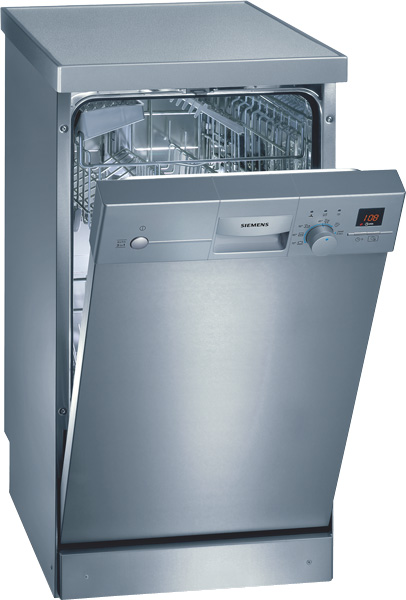 It's a fast, fast world. We are all moving ahead of time. And almost always pressed for time. Modern appliances and gadgets come to our rescue. They make work infinitely easier and faster and make us completely dependent on them.
One such appliance is the Compact Dishwasher from Siemens. Its convenient features, which it is loaded with, start right from its size. It is only 45 centimeters in width, 60 centimeters in length and 85 centimeters in height (height is adjustable). It is the perfect size for those of us who are pressed for space.

Moreover, it washes and dries in half the time required by standard dishwashers apart from spending only 11 liters per wash and 0.8 kWh. Also, it is free of the noise one associates with dishwashers.
The door lock it is fitted with is a protection for children. It has 5 cycles of washing: Intensive 70° C, normal 65° C, Eco 50° C, Fast 45° C, rotary switches, panel commands and digital display that informs the remaining time and programming delayed until 19 hours. It even has indicators to inform you about water and salt contents and errors. They have included a tray for drinks. The stainless steel door panel looks sophisticated and elegant.
One has the option between a white and a steel body. This loaded with features dishwasher can adorn your kitchen for 730 euros.
Source: Decoesfera