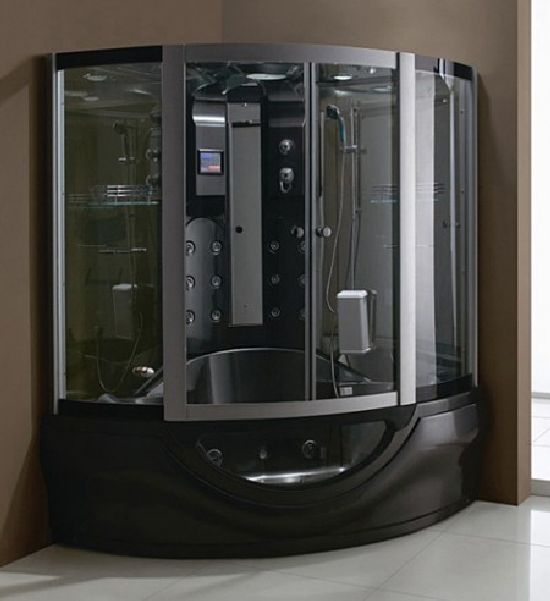 Features: The Wellgems Midnight Edition Steam Spa is an awesome shower system that comes packed with many featues. It can make you spend hours in the shower without having to bother about getting out. The spa has 19 jets, a waterfall, two seats, an LCD screen with touch controls, a mirror, an MP3, and of course awesome disco lights. It has many more features which you can find out when you buy.

What's Different: This shower system incorporates a number of luxurious accessories to make your bathing experience a unique one. If you thought showers are something that had to be completed in a few minutes, well this shower system will make you never want to leave the shower.
Price and Availability: The Wellgems Midnight Edition Steam Spa costs $4,200.

Better options:
These not only are luxurious but also come with health benefits and entertainment. these also come with ports for listening to music, foot massage, etc.
Via: W3SH