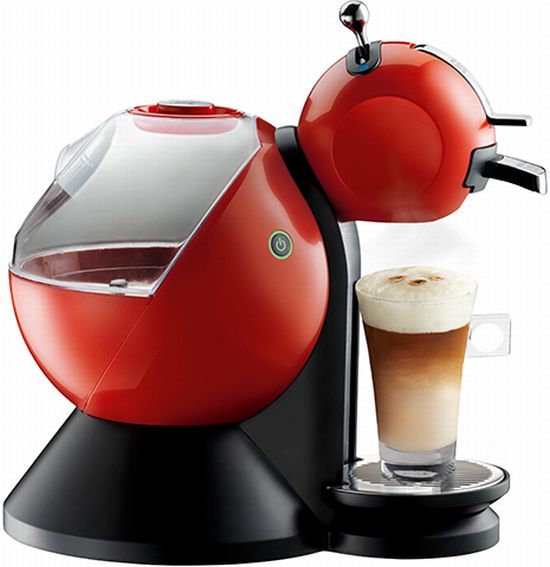 Features: Whoever prefers to brew a good cup of coffee would surely appreciate a machine easing this task. To create café-like coffee in our homes is something that we always aspire for. NESCAFÉ has just announced a new coffee system tagged Dolce Gusto that promises a good cup whenever need be. Teaming up with Krups, NESCAFÉ's Dolce Gusto brings 7 flavors for our taste buds, namely Caffè Lungo – dark roast, mild and decaf, Cappuccino, Espresso, Iced Cappuccino, and Latte Macchiato. Add to that list Chococino – your delicious hot chocolate. The working is quite simple. Just add a chosen capsule of coffee into the machine, place a mug on the tray and then slide the lever to the desired coffee strength. If you choose to make a frothy drink (Cappuccino, Latte Macchiato, Iced Cappuccino, or Chococino) then just pop in a milk capsule as well. In less than a minute your brew will be ready to perfection. The machine comes with a free starter kit and freebies including: white Cappuccino cup and saucer set, a tall Latte Macchiato glass, and some recipes.

What's Working: The Dolce Gusto coffee system betters other devices with a 15-bar pressure system to guarantee users café-like coffee. The design is a charm and the choice of drinks unbelievable!
Price and Availability: At a retail price of $169.99 (plus $8.49 per pack of 16 capsules), NESCAFÉ Dolce Gusto goes on sale in October at Sur La Table stores. November onwards, expect the machine at every major retailer.
Via: Appliancist