Home décor things add grace to your house and make it look even more beautiful. Nowadays home accessories are even more important than the decors in the house. These things add a pinch of spice to the interiors. Some of the accessories are pure, clean fun. These accessories are not only easy to use, but also make your house different from rest of the neighborhood.
1. Hann spree apple TV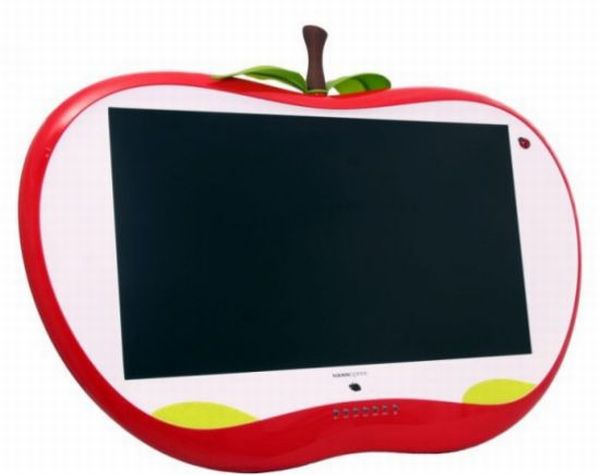 An apple a day keeps the doctor away is a well known proverb but it also holds good for this accessory. It is an accessory made especially for apple lovers. It is a cool TV and makes you feel good and light every time you look at it. It adds a different look to your old décor. This TV is 28″ and looks like a big apple when you look at it. This TV not only has shape of apple with green leaves and brown stem. This TV is not only good to look at but also has great features like 16:10 wide screen format and has full HD resolution and high contrast (800:1). Can be placed anywhere in the house be it kitchen or living room.
2. Mouse trap coffee table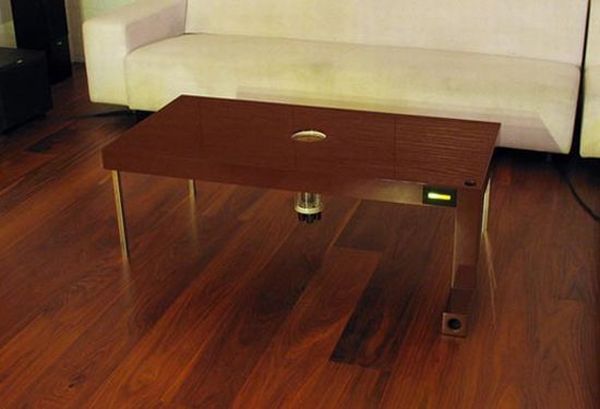 This table is designed by Auger Loizeau and Alex Ziyanovic. It is an accessory that is very unique and stylish. It is a coffee table which helps in trapping mouse. This table has a motion detector which helps detecting the motion of rodents. Its two-in-one application is a unique feature in this coffee table. It is a piece of furniture that attracts the uninvited rodents. It is equipped with a lampshade robot and operates as a bug zapper. It is techie table that is quite a good asset to your house.
3. Nendo climbing wall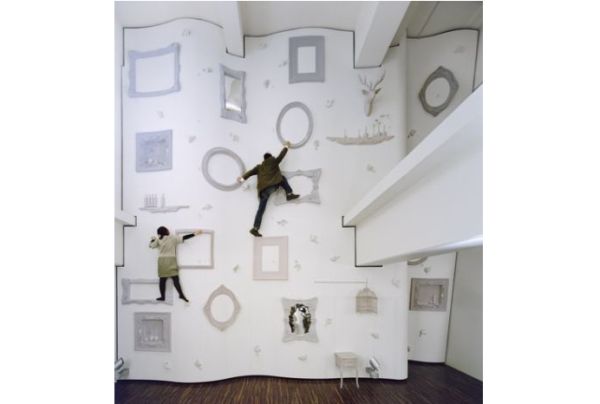 This project is made by a Japanese designer Nendo. This climbing wall is made of English stately home accessories like picture frames and deer heads rather than the old and usual rock-shaped holes. This climbing wall does not use the normal rough walls for climbing but uses design elements like picture frames, mirrors and flower vases. It is quite a challenge to climb up the wall because of the hard to find holds and finger grips. It is quite sporty.
4. Pitchfork coat and shovel coat hanger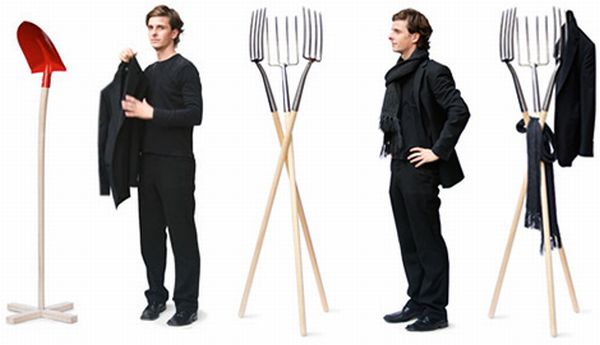 If you think that pitch fork and a shovel can only be a part of your kitchen garden then you must take a look at this design accessory. The design has been developed by David Olschewski and is very impressive. The design is a beautiful and useful coat hanger. It adds a punk to your house. The designer has converted the design of a pitchfork and a shovel into a graceful coat stand. The design has been skillfully used and is no harm to your clothes. The coat stand is provided with prong tips that not only carry your coats but also take good care of them.
5. Doormat scale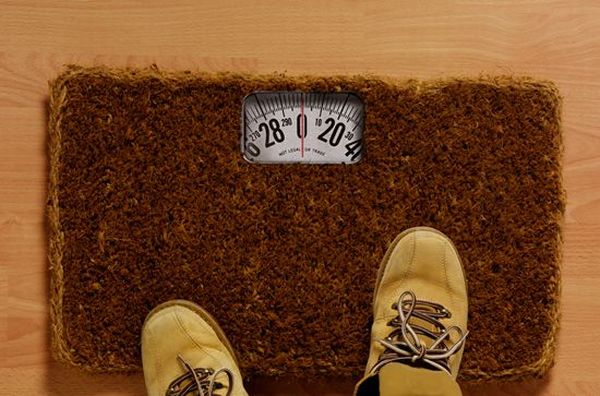 If you are a fitness freak and are very conscious about your weight then this accessory is made just for you. It is not a simple doormat but has a weighing scale added to it. Every time you enter your home you will come to know about your weight even if you don't want to. This doormat is very helpful as it keeps a check on your weight every time you come back home from a party. It is surely a very useful accessory and will be loved by all.
6. Self filling champagne glasses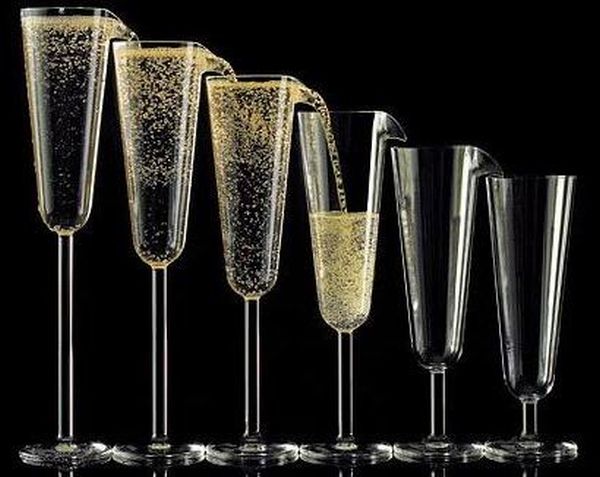 These champagne glasses are developed by Zoe Stanton. It is more or less like a fountain and is very beautiful. Now you do not need to fill separate champagne glasses all you have to do is start pouring champagne in one glass and the other 5 will be filled themselves. Each stem glass in the glass set is shorter than the other and once champagne is poured in the tallest glass the other glasses gets evenly filled. It is made from hand blown Pyrex glass and is quite expensive. This design is surely going to add a beauty to your house and will definitely impress the guests.
7. Nose gel dispenser
If you are bored with the old and usual gel dispenser in the house then this gel dispenser will definitely bring some entertainment in the house. Like the breast shaped gel dispenser it also exudes gel. It exudes gel from the right nostril. It can be placed anywhere in the kitchen and can be used to exude dishwashing gel. The only disadvantage is that it releases gel from only one nostril otherwise it could be used as a twin sauce dispenser.