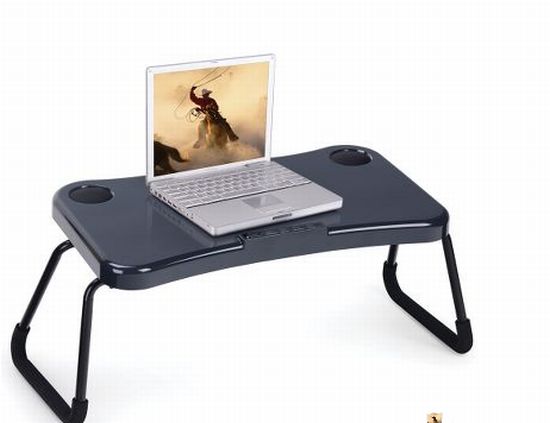 Another wonderful product for your house! Here's a cool desk for your laptop. It's an USB-powered foldable computer desk that has so many unique features that it would compel you to get one for your home.
Features: The USB-powered desk comes with a built-in 2.1 speaker system for your laptop and sports two quiet fans to keep your computer cool. Foldable and portable are two features that makes this desk one of its kind. Speaker volume, sound muting and turning the fans on and off are trouble-free and achieved with just the press of inbuilt buttons.
What's different? Hi-tech table with such cool looks, is unique in itself. The inbuilt speakers and fans, foldability and portability are the special features of this table. Surely this one of its kind table will motivate you to work for longer hours.
Price and Availability: The Lap Computer Desk is available from Hammacher Schlemmer. Just shell out $99.95 and make your work enjoyable!
Via: Geek Alerts, TechFresh, Hammacher