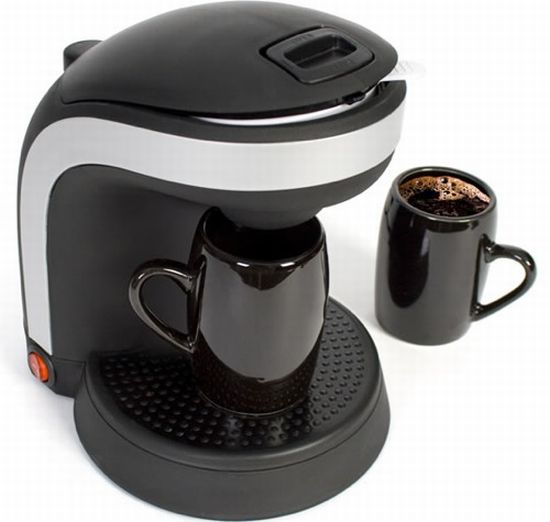 Coffee! This is one thing I can't resist and especially in the morning, I totally rely on my cuppa coffee to get me started with the day. It's not just a beverage for me but a brain-booster. But walking to the kitchen for my daily caffeine rush early in the morning or waiting for someone to make the coffee is what I really don't like. My ideal morning would dawn the day I could just sit on my desk and extend my hand and grab a cup of fresh and steaming cuppa. I am sure Firebox knows many such people like me – who would kill for a cup of coffee but are too lazy to go and get it themselves and I think its people like us that inspired Firebox to come up with this compact, fuss-free Desktop Coffee Maker.
What's Different? Forget flashy, unnecessary features, this smart little device allows you to make your own delicious filter coffee from the comfort of your own desk. This sleek little gadget is eminently portable and takes up very little room of your work/snooze space. In-fact, it's a chic addition to your desk and perfect gift for all the lazy bean lovers. You can make your own delicious filter coffee without moving from the comfort of your own desk.
Price and availability: The Desktop Coffee Maker will run you just £19.95 ($34 USD). And you can get it at Firebox.com.