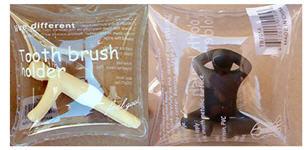 Check out these cute tooth brush holders. Just stick them onto your bathroom walls and let them hold your tooth brushes.
Indeed an innovative idea…but only disadvantage is that they are not big enough to hold more than two brushes.
These will be fun…cute little humanoids always at your service.You can get them at giantrobotstore just for $5.75.