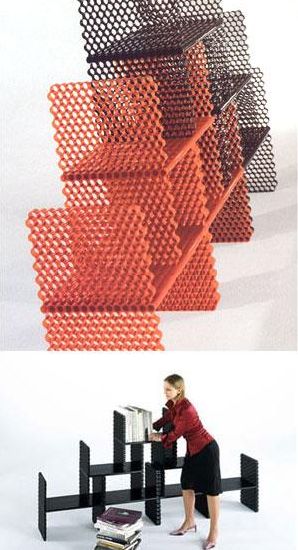 Modular Furniture is in! This design by Ron Arad for Kartell's 2000 Collection is one of its kinds. It features "honeycombed" walls into which are fitted solid shelves. It's indeed a different kind of storage option for your sweet home.
H & H modular shelving comes with three slabs that can be arranged as per your need and imagination.
It can be used as a cabinet for your TV or as a showcase or for that matter as a book shelf. Let your imaginative juices flow and bring out attractive color combinations and exotic designs. You have a wide variety of colors that you can mix and match with.
The colors that are available are: orange, cobalt, acid greed and opaque black and white.