Thinking of buying a custom kitchen for your little girl's dollhouse? Then you would be surprised to note that instead of splurging huge amounts of money on them, you can make your own kitchen cabinets using basic materials at home like heavy cards or craft wood.
Miniature kitchen cabinets are not that hard to make, provided you have a little know how of what you are doing. Here are some steps as well as projects that would help you get the hang of things quickly and easily.
Making a Kitchen Base Cabinet with Opening Doors and Drawers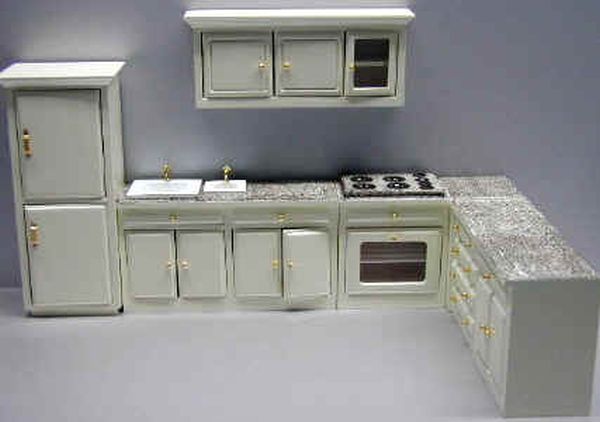 Cabinets are considered essential in any kitchen, even miniature ones used in dollhouses. You can craft your miniature kitchen cabinet with craft wood. Use heavy cards for the doors and drawers that open. While you may just want to stick the doors and drawers to the cabinet, it is wiser to hinge them so that you will be able to have a clear look inside when opening a cabinet.
Making an Upper Kitchen Cabinet with Opening Doors and Glass Front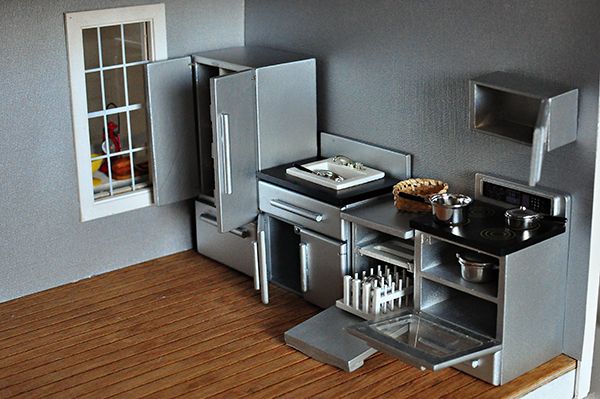 While the base cabinets would only feature doors and drawers, the upper cabinet would most likely feature a couple of glass front shelves. In this case, you can either use miniature stained glass or faux lead lines (created out of glaze pens) for the same purpose. The same procedure can be adopted for glass front kitchen cabinets as well that can be opened and closed easily to store items. If you have a large number of cabinets, you can consider using ink jet decals to label them for easy identification.
Making a Hanging Shelf with Pegs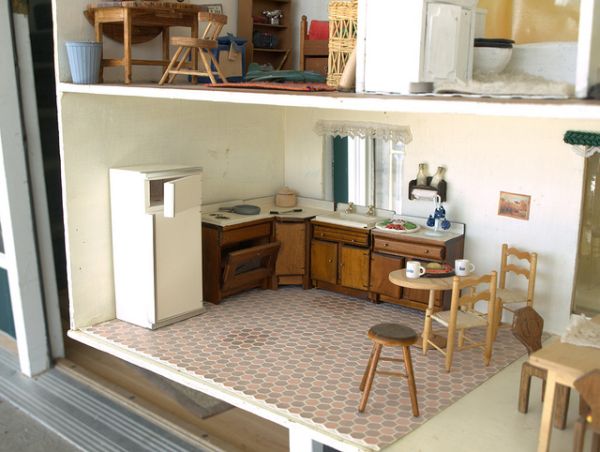 Every kitchen nowadays comes with at least one or two hanging shelves that can be used to hang spoons, cups, pots, saucepans and other kitchen utensils. You can make a simple hanging shelf out two pieces of wood and then attach the pegs (made of wood as well) to the system, placing them evenly along the length of the wooden frame. Another addition to this already impressive design would be a shelf above the peg rail system to place potted plants on.
Making a Double Door Miniature Sink Cabinet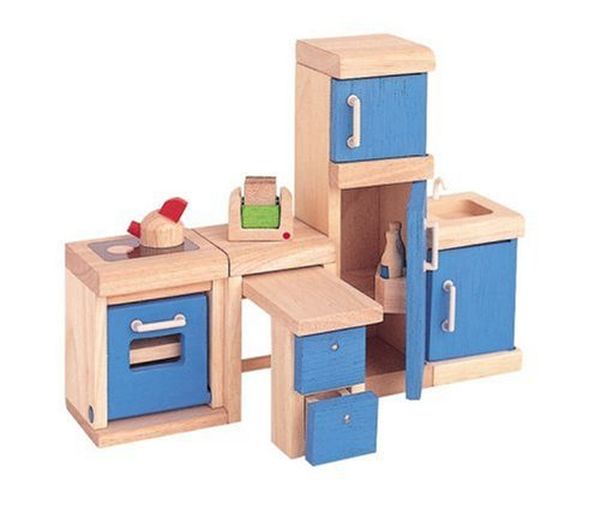 This is as easy as making the base cabinet mentioned earlier. You can choose to create either a farmhouse style sink or a more modernistic version of the same. All you need to do for the same purpose is to fill the front above the cabinet doors with drawer fronts that can be painted white to resemble a sink. If you don't prefer a door for the area beneath the sink, try an alternative. Attach a small wire beneath the sink (on both ends) and hang a curtain to conceal the area.
Making a Pastry Corner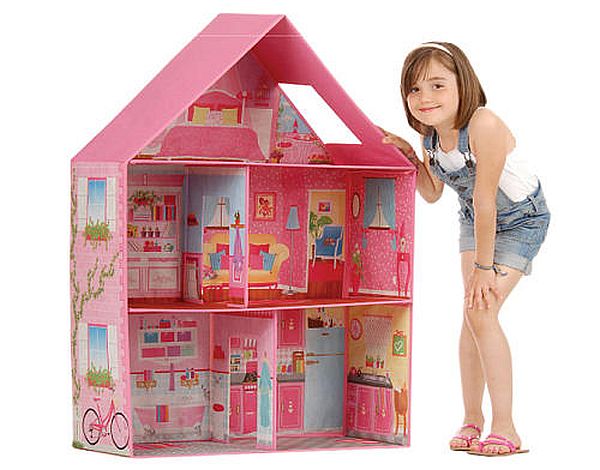 Setting up a pastry corner in your miniature kitchen is not that hard a task as well. However, you need to note that a pastry corner needs to have visible shelving options, in the sense you cannot opt for a wooden cabinet that would conceal the sweets and pastries. Rather, you can use miniature stained glass to create a counter complete with 2-3 shelves that would hold all your favorite sweets, cakes and pastries.
Making Decorative Cabinet Doors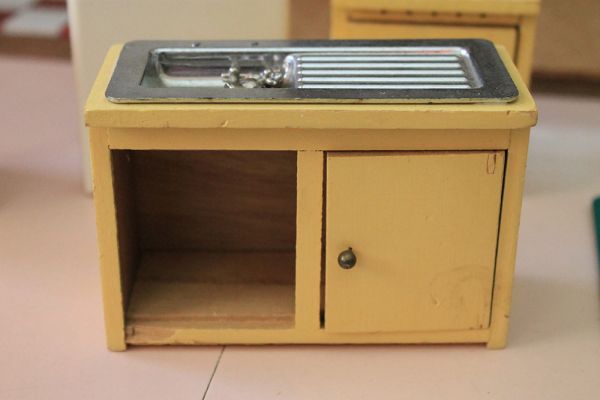 One way to make your dollhouse kitchen cabinets look apart from their counterparts is to add decorative designs to the cabinet doors. You can do this with the help of carved rope moldings. Using a small knife or blade, you can carve the rope design on thin, rounded toothpicks and then insert them into appropriate areas in the cabinet door. The end result would look like customized rope designs that look as if they were carved into the door itself.
Making Decorative Edgings for Pantry Shelves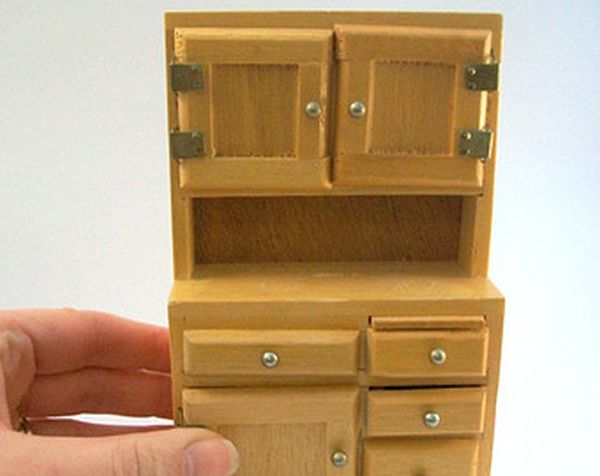 You can opt to make the miniature kitchen and pantry shelves more interesting with decorative edgings made of hard paper. Simply cut a pattern on the paper for the same length as that of the shelf. Punch tiny holes into the paper using a bobby pin, making intricate patterns as you move along the length of the paper. Paste the paper on the shelf so that the decorative pattern peeps out of the edges nicely.
Instead of buying a miniature dollhouse kitchen, consider making one yourself. From making cabinets, drawers and shelves to pastry corners and decorative edgings, these steps would help you create a truly unique and customized kitchen for your dollhouse.