Cleaning, organizing and redecorating the bathrooms of your kids may sound like an easy task but it can be tiring and demanding at the same time. Once a year you have to undertake bathroom reorganization and change the décor of your kids' bathroom. Every year they grow up a little more and soon they will enter their adolescence. They will have strong opinions and may not like to use the bathroom of some silly kid with Lola bunny cartoons on the walls.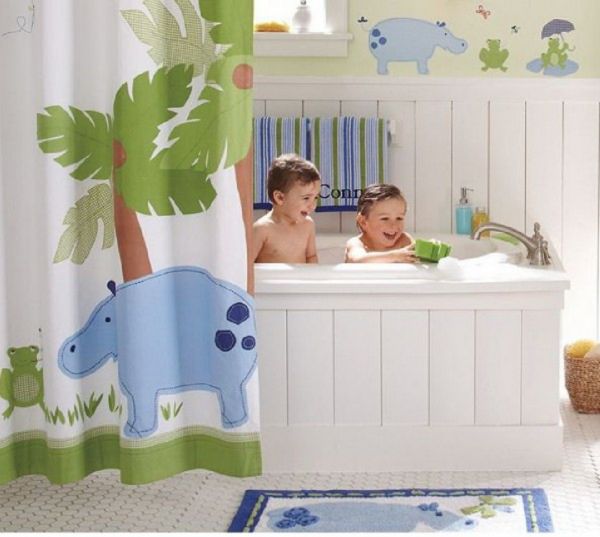 To keep up with the changing needs and desires of your kiddos, you will have to decorate their bathroom intelligently and teach them the importance of organization from a tender age. In the following, some easy and fun bathroom décor tips have been discussed.
For both your boy and girl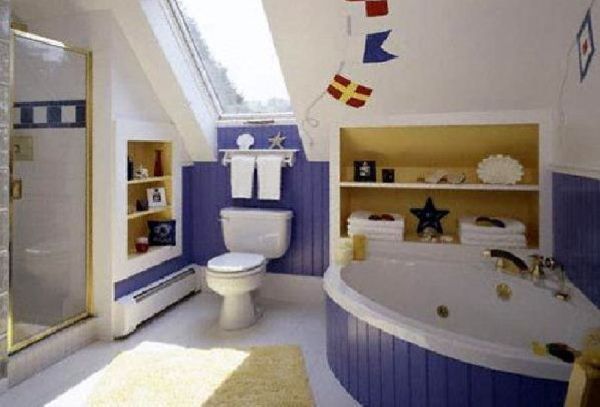 If you have designated a single bathroom for your son and daughter then try to make it as gender neutral as possible. If it is pink then your son will hate it and blue will not please your daughter. Sea green, orange, turquoise, pale blue, lemon yellow and other fun colors will satisfy both of them.
The color scheme of the bathroom should be an extension of that of their bedroom color schemes. White roses and other gender neutral flowers will suit this type of bathrooms well.
Contrast and conquer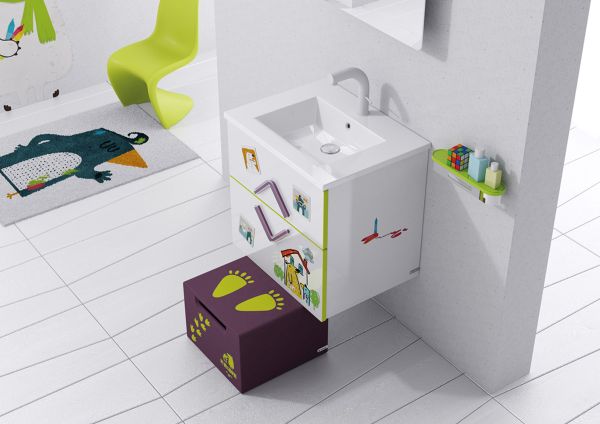 You can add fresh hues along with smart colors like white for making the kid's bathroom appear gorgeous and brighter. Mint green and sunflower yellow are two vibrant shades that look great when paired with white walls and cabinets. Use black ceramic borders on walls above the vanity case.
Two or more mirrors on the wall and two sinks will accommodate more than one kid at once. If you want to use a more chic and elegant theme then opt for nautical look. Use midnight blue and dark red with white to give a glam makeover to your kid's bathroom.
Subtle fun elements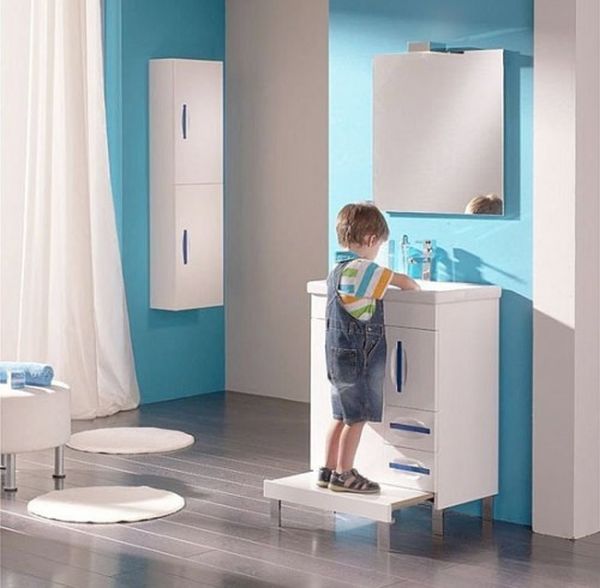 Some homes do not have separate bathrooms for the kiddos. They may have to share the bathroom with guests. You can introduce colorful and fun elements in an all grown up bathroom too. Use an ornate frame for the mirror in lilac or coral color. Use sponge painting in one of the walls for a burst of colors and give them their own drawer in the vanity case for keeping necessities.
Give your imaginations a twist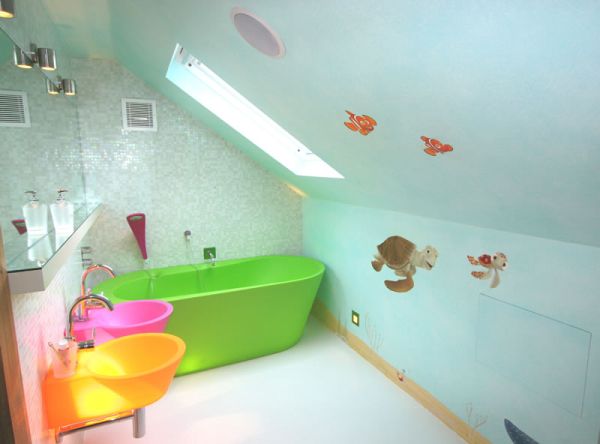 Children love décor that involves characters or pictures from their storybooks. You can draw pictures on the walls from Mother Goose and other quintessential story books. This will uplift the look of your child's bathroom and encourage them to spend more time inside it.
A drift wood framed mirror, small stool to help the kids see their reflection on it, colorful shower curtains and interesting windows can make the bathroom look even better. Be creative while decorating your kid's bathroom and keep their individual choices in mind.
Storage, organization and utility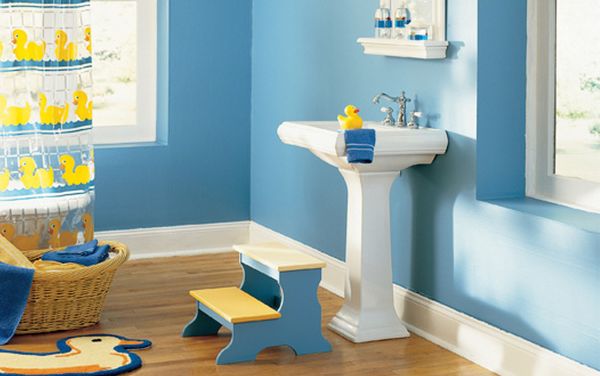 Decorating living spaces for kids can be fun but you should not forget to make it functional and well organized. The children should be able to get out soaps, towels and other utility items easily and keep them back in space. The storage items you buy for their bathroom must be child friendly.
Teach them to get rid of clutter and put things back in their designated places. You can recycle an old porch planter and turn it into a towel rack. Tired trays can also help in keeping small items like hair clips and hair bands.
For upgrading the décor of your child's bathroom, you should use colors carefully. Combine vibrant hues with neutral ones. Use kid friendly furniture and printed shower curtains for making it look more chic.