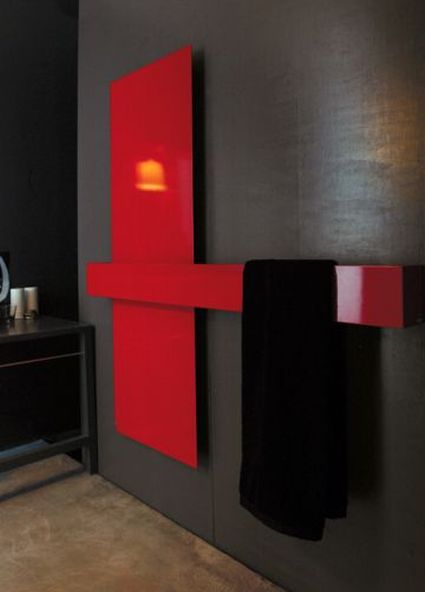 Square is a radiator, which is all set to replace those dreary looking ones, you are forced to warm up your house with! It comes with an even surface and beautifully merges with the background, giving an effect of some painting on the wall.
The product is neatly fixed, without any visible valves, wall mounts or connections, and seems to rest in air.
The valves are connected to the heating elements with the help of pipes, so that the unglamorous looking things can be placed meters away from the radiator.
The heating panel makes use of aluminum module on the inside and consequently, heat is emitted uniformly on the exterior.
Square is available in a rectangular and a square edition, and can be mounted whichever way you desire, horizontally or vertically.
You do not need to worry if your area is large or quite small, because it is available in different heat panel sizes.
You can pick a color and style, that best suits your room decor!
Via: Yankodesign