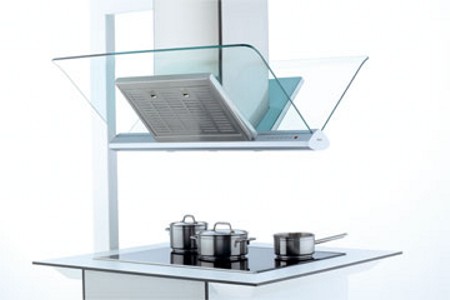 The beauty of a modern kitchen is incomplete without the presence of an elegantly designed chimney hood. The DIE 995 F chimney hood yearns to fill that blank in a very stylish manner. But the sophisticated design does more than just add glamor to your kitchen, it also makes cooking a delightful activity with its powerful performance and functionality.
The DIE 995 F chimney hood is made of stainless steel and features angled glass screen on both sides. The technologically-advanced features include a digital display, dedicated buttons to control the speed and intensity, a saturation indicator for filters and a ten-minute post-operation function.

The glamor part is accentuated further with the help of three 20-watt halogen lamps equipped with dimming function. Couple this elegant chimney hood with the PKY 875T02 glass ceramic cooking hob to add a new dimension to the beauty of your kitchen.
Via: Latest Trends in Home Appliances