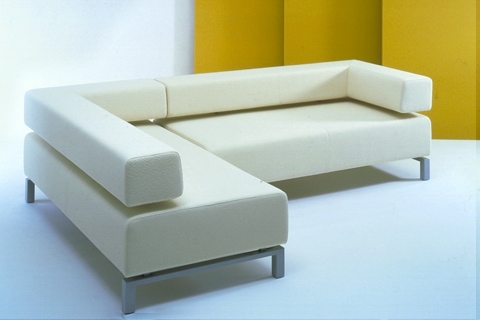 So, often we wear something uncomfortable just so it looks good! Many a times a shoe that is a trifle bit too tight for your feet and a wool that you think might lead to a rash, just to look good! So say what about a furnishing that looks a perfect ten in your house and is as comfortable as that tattered pair of old pyjamas you wear since you were ten?
Go for it! David Chipperfield's first upholstery collection for Hitch Mylius comprises a range of sofas together with chaise-loungue and daybed. Frames that are a solid beech and panel construction with CMHR foam upholstery. The legs are epoxy-coated steel finished in light grey!

Starting from £1,655, the pieces of furniture are masterpieces and worth every penny that you pay for it. Moreover, the monotones leave immense room for accessorizing. So let the imagination run wild and have the room that can match the comfort of the ten year old pyjama, except that it looks better!
Via: Hi-techliving