If you follow Sherwin-Williams on social media or get their emails regularly, you probably saw that the venerable paint company just revealed their 2020 Color of the Year. A deep and modern navy hue, the aptly named Naval is both fun and grounded. It brings a contemporary flair to any space while evoking elemental aspects of nature like the inky night sky. 
Whether we're talking fashion, product design, or home decor, navy has been a classic choice for decades. With different lighting and context, navy can have a preppy and straight laced, moody and dramatic, or clean and coastal feel.
With their 2020 color choice, Sherwin-Wiliams' color forecasters are sending a signal that they expect to see lots of navy popping up on interior and exterior walls this year. But you don't have to limit yourselves to walls if you want to incorporate this terrific shade! Read on for five unexpected ways to use navy in your home today!
5 – Unexpected Ways to Bring On-Trend Navy into Your Home
1. Tile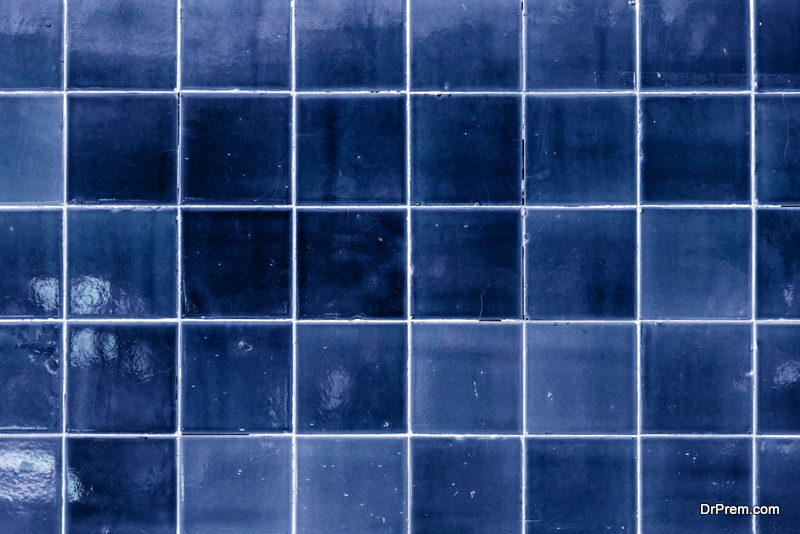 When you think of tile, do you think of natural stone or stone-look ceramic or porcelain? Marble, travertine, and other natural stone looks are perennially popular, and lend a classic neutral style to your home. Maybe you think of the ubiquitous white subway tile that's been on-trend since New York City installed it in their subterranean transportation tunnels in the early 1900s. Like natural stone, white tile is another classic choice that blends with any decor. But if you'd like to jazz things up, consider going blue with your tile. Ceramic or glass, rectangular or more complex shapes—blue tile brings vibrancy and on-trend style.
2. Pickets, Banisters, and Trim
Blue walls are great, but consider switching it up with navy trim. This can be a bold choice, but perfect for spaces with striking architectural moldings in need of a jolt of style. Painting banisters and pickets is another interesting way to incorporate navy.
3. Floors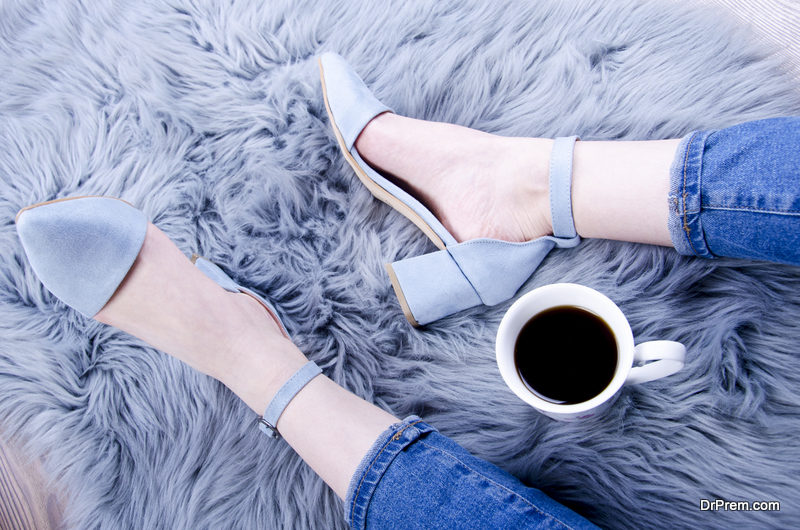 Grounding your room in a deep navy shade can provide an oceanic and expansive sense of calm. The easiest and fastest way to accomplish your navy floor goals? Go for rugs that match your home's style and your budget. Want to make a bigger commitment to navy? Consider wall-to-wall carpeting. And if you want to go really bold, think about painting your hardwood floors deep blue. A great painting contractor will be able to help you choose the right primer and high-performance floor paint to make this style work in your busy home.
4. Light Fixtures
Brighten up your space with a new navy light fixture and you'll score serious style points. With a few clicks of your mouse you can find navy fixtures that range from super trendy and modern to ultra-classic and traditional. If you can't find exactly what you want and you're the DIY type, grab a can of high-quality spray paint and recoat an old fixture! This trick works especially well for ceiling-mounted fixtures that are not routinely touched or bumped.
5. Be Bold in the Bathroom and Kitchen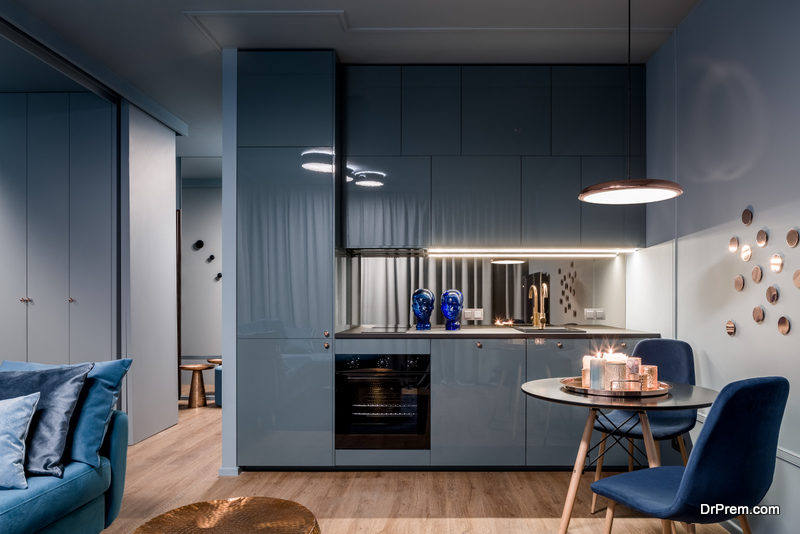 If you're willing to think outside the box, there are a few really unconventional ways to bring a shot of navy into your home. If your bathroom is calling out for some navy and your style is eclectic, consider a clawfoot tub. You can have your contractor coat the outside in a fabulous shade of navy for an eye-catching hit of saturated color. For a similar strategy in the kitchen, consider a deep blue range. Brands such as La Cornue and others offer high quality options that score high on the navy style scale.
However you choose to incorporate navy blue into your home, make sure you choose a great contractor to help you bring your ideas to life. Mistakes, cheap materials, and shoddy workmanship will really show up with this bold and deeply saturated color. Find a handyman, painter, or renovation expert you can trust, and bring the blues into your home with style!
Article Submitted By Community Writer