No matter how expensive or extraordinary your sink is, chances are you still feel a little disgusted with it everytime your gaze travels down its drain hole. And if you are the merrily clumsy type, chances are you have lost quite a few rings, pills and even contact lenses in the drain which had to be fished out with bent coat hanger wires that also came up with yucky drain gunk and hair! But, if you thought you were doomed to make peace with the inevitable presence of drain holes in every sink in the house, you would be extremely relieved to know that a designer who goes by the name Giquardo has come up with a drain less sink design.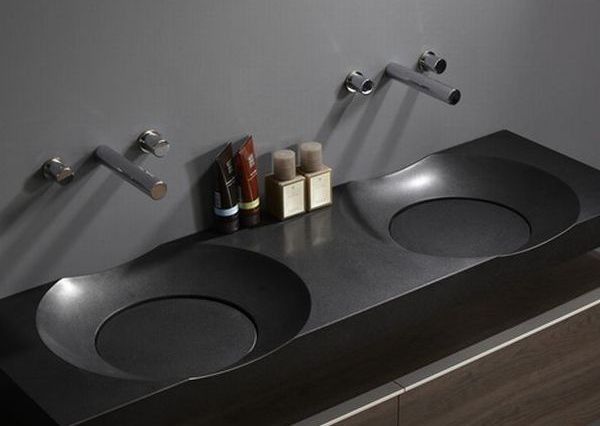 Design and features:
The design does feature a mechanism to let the used water flow down the sink. But, it does come with attachments that let you use your house's plumbing system. The drain less sink cleverly replaces the unseemly drain hole with a more discreet system of drainage located at the edge of the sink's inner surface.
Each drain less sink is carved from a single block of Belgian blue stone, white composite quartz or black granite which offers the sinks a cool, contemporary look. These sinks present a much cleaner look since its drainage system is hidden at its edges. Measuring 36 cm x 36 cm x 15 cm, the range of drain less sinks are offered in round and square shapes and are available in exclusive collections named Quadro, Flatline, Crossover, Custom and Bowl.
The contemporary concept artfully blends organic materials and uses ultra modern lines without compromising either aesthetics of the design or the functionality that bath fittings should provide. Deck and wall mounted hardware is included with single and double bowl designs and each range is offered in eight different sizes to fit all bathroom sizes.
Via: Trendir