With Dubai's 5-year plan that includes 50 goals and the upcoming Dubai Expo of 2020, the world is looking at Dubai's real estate market. Around 50,000 residential units are expected to be introduced in the market this year while various developers are offering off-plan properties at lucrative prices, which makes real estate investment in Dubai a rather feasible one. With an increase in supply and an anticipated increase in demand, it's a great time for property investors! If you're looking for property for sale in Dubai, here are some of the best areas to buy property in Dubai in 2020.
 1. Downtown Dubai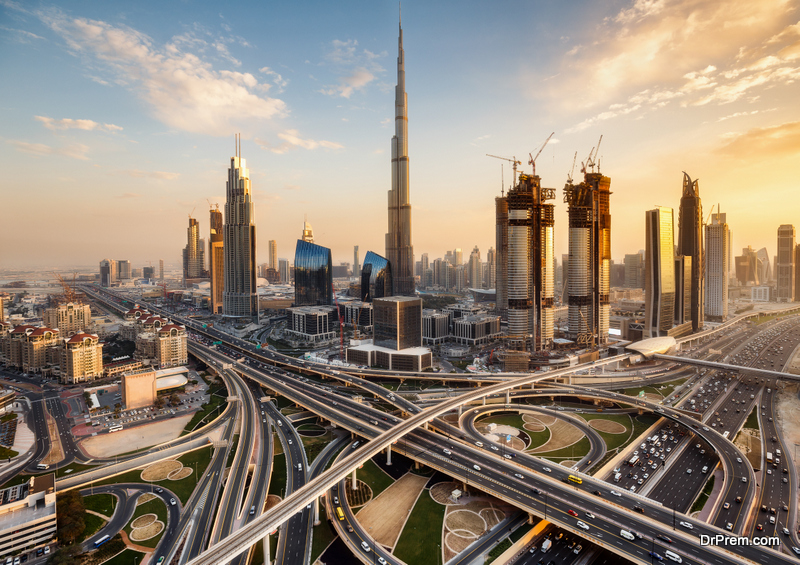 The Burj Khalifa is located in Downtown Dubai, and who wouldn't want to buy an apartment that has a clear view of the Burj Khalifa from the bedroom window?/ Downtown Dubai is a rather popular spot among locals and tourists alike, so it's a great investment if you want to live there or put the property on rent. Known for its upscale residents and luxurious high-rise apartments, Downtown Dubai is one of the most expensive and most sought after areas in all of Dubai.
 2. Dubai Marina
If you're looking for a property from where you get a gorgeous waterfront view, then you should consider investing in the Dubai Marina area. Again, this area is very popular among the tourists, so if you're thinking of investing in real estate in Dubai to earn monthly rentals, then Dubai Marina is perfect. According to a report by the Dubai Land Department, the Dubai Marina is the second most sought after area in all of Dubai. Since this area is literally in the heart of the city, an investment here will usually be very fruitful.
 3. Palm Jumeirah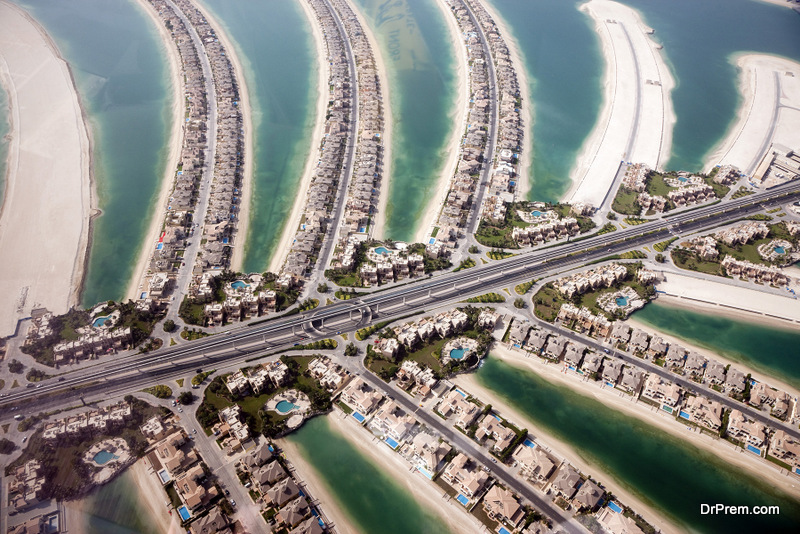 You know what palm shaped land that you see when you're flying over the UAE? That's Palm Jumeirah. Imagine knowing a property in this exclusive island belt! This area was originally developed as a tourist destination, so a lot of visitors will prefer to rent a home in this area. Known for its luxurious villas and posh sky-high apartments, owning a home in the Palm Jumeirah is basically every investor's dream. If you're looking to buy a holiday home or a fancy weekend home, then you should definitely consider buying one of the humongous villas in this area.
 4. Jumeirah Village Circle
Located in the heart of Dubai, Jumeirah Village Circle is a gated community that is known for its upscale and wealthy residents. With over 2000 luxury villas and glamorous townhouses, various community centers and clubs, two private schools and medical centers, this exclusive community is popular among real estate investors. If you're looking for a place that is very central but away from the hustle and bustle of the city, then you should purchase a property in the Jumeirah Village Circle. In fact, even the rental yields in this area are very high, and it's pretty popular among tourists too.
 5. Business Bay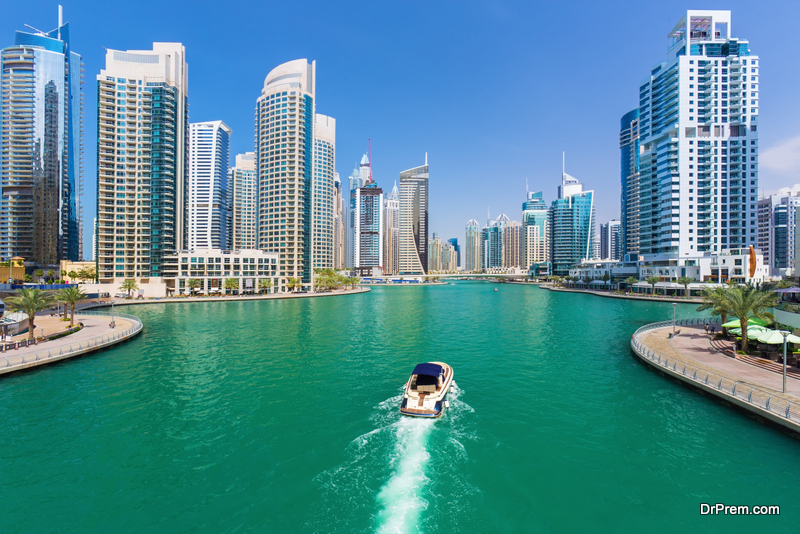 Business Bay is the commercial hub of Dubai, making it one of the most popular areas among real estate investors. With a large number of buildings that are used for residential and commercial purposes, the Business Bay is just growing. A lot of people who are moving to Dubai for work are looking to stay in Business Bay since it is close to their workspace and very centrally located. If you're thinking about investing in a property that you can rent out to tourists and visitors travelling for work, or immigrants who are working in Dubai, then buying an apartment here is a great idea. If you're looking to invest in a commercial space, then there is no better area than Business Bay.
Article Submitted By Community Writer