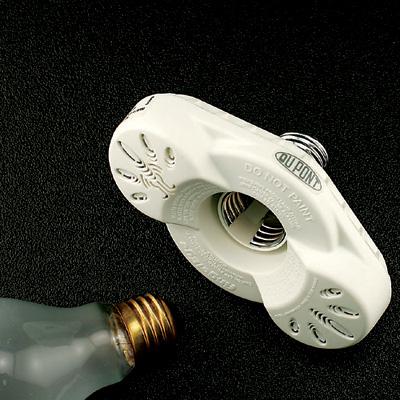 Smoke alarm is one thing that every house needs and I guess almost every house has one installed…its working or not is altogether a separate issue. Sometimes it is obsolete enough to go off work and most of the times it runs out of battery. I think these Self Charging Smoke Alarms from DuPont will definitely solve this problem for they can be connected directly into the light socket. You don't even have to charge them, they get charged automatically whenever the light is turned on.
It gives out a creepy irritating sound that you would in any case like put off…jus' flip three times and it will stop beeping.
Thanks : popgadget
It's a good idea especially for people like those who are really lazy when it comes to changing batteries.