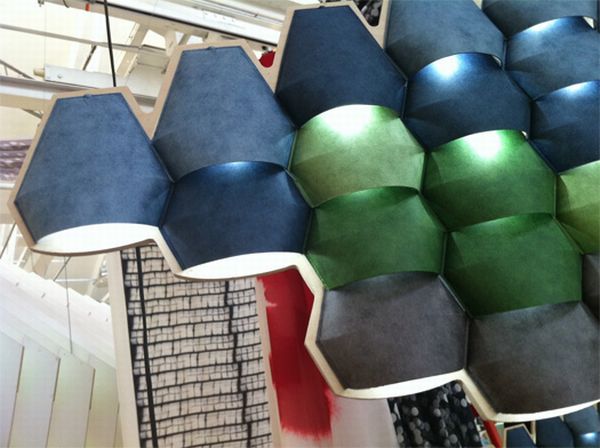 Paper has always been a principle material used for making lampshades for a long time. Its flimsiness has however remained a matter of concern and its primary weakness. To remove this weakness with a combination of innovative technology and eco-intensity, Swedish manufacturer Södra has come up with a biodegradable blended material, DuraPulp.
This revolutionary material is prepared by blending wood pulp with polyactic acid, an organically degradable polymer fashioned out of cornstarch. Giving it a rigid and robust character that be molded effortlessly to any shape. At the SaloneSatellite exhibition at Milan Design Week 2011, Swedish designers Rasmus Malbert and Johannes Tjernberg from Modern Times adapted this material to design a series of lamps inspired by trees in a jungle and called it "a piece of forest". The exhibition mainly directed toward promoting young designers working on environmental concerns and eco-materials, earlier witnessed another lamp made from the same material, DuraPulp, by manufacturer Wästberg.
The Gothenburg-based design studio Modern Times that works with furniture design, interior architecture and material concepts brought about a unique concept of the forest brought alive in a room. They designed a mélange of hexagonal shingles that can be mounted on a wall or screen and patched together to form an assemblage of small lamps. The lamps get better by the enhanced low-power technology of LED strips, which are glued into the shells of durapulp. Each shell gets a different hue when alight and creates a glowing landscape yielding to a character of its own. The entire piece can be however, integrated to form a suspended, floating or asymmetrical light fixture. The effect is mesmerizing and makes one feel that they have walked into somebody's personal piece of forest amidst all the chaos.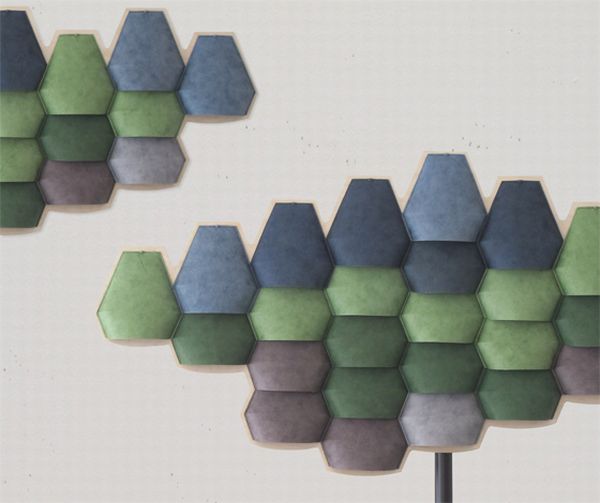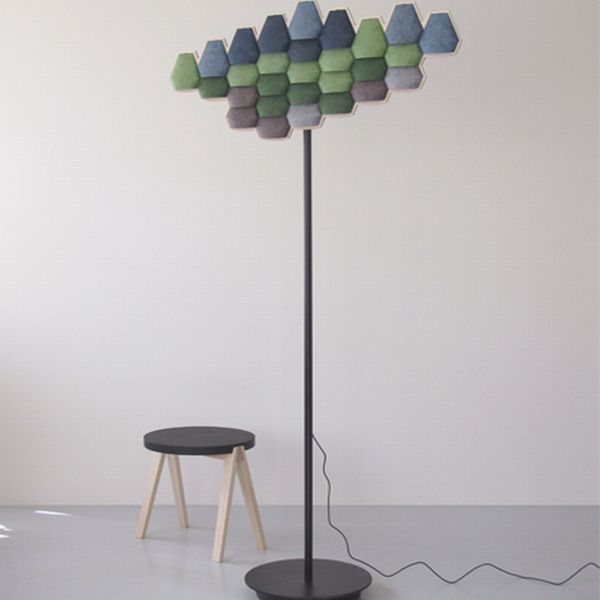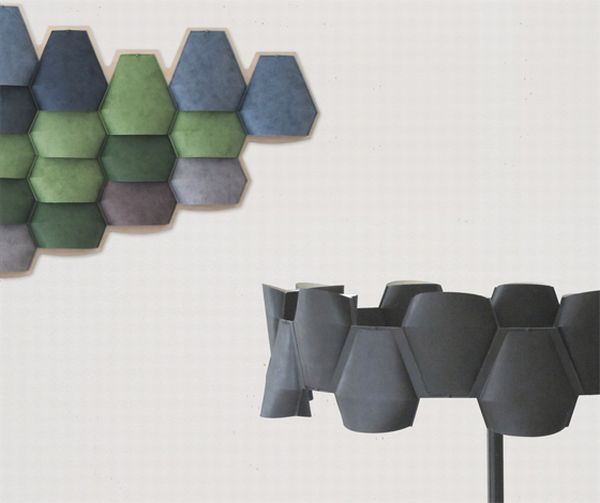 Via: Daily Tonic