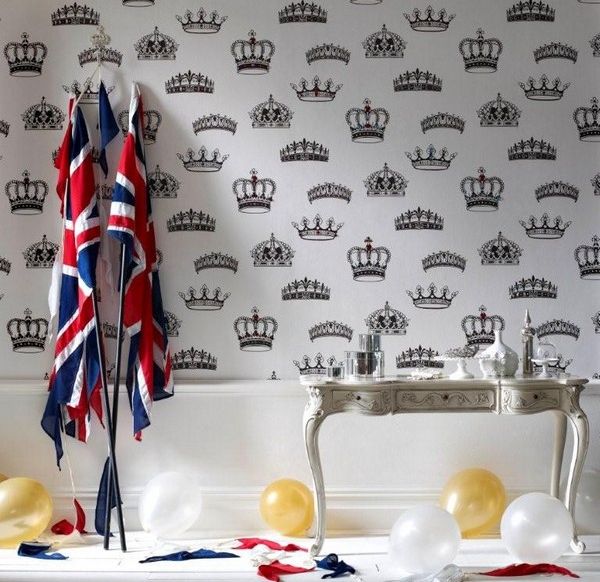 It's that time of the year that will see one of the most celebrated weddings in the world. The royal wedding. Prince William is tying the knot with Catherine Middleton. The gala ceremony will commence on April 29th this year. Everybody is looking forward to the event. Not just the British, but the entire world.
It's quite phenomenal how much interest the royals of Britain generate. From time immemorial they have captured the interest of thousands of people over the world. The era of Prince Charles and Diana was most eventful. The whole world watched their moves with ample interest.
This month as part of the wedding celebrations, Crowns and Coronets is bringing a new wall paper. The wall paper will display the theme of the wedding. All royal paraphernalia and decorative clothing will be illustrated on this wall paper.
Graham & Brown – the design company behind this idea brought in an original appeal to the creation. The wall paper is studded with crowns and coronets. When used in a house, it will give the whole area a classic look.
The wall paper company also gives out "Royal" jewels, that you can stick on the wall paper. These jewels come in many colors. The wall paper can be adorned with these jewels, and can be used as a great finishing accessories.
Via: Freshome