Vertical garden are all the rage in indoor gardening these
days. These gardens can enhance both the exterior and interior look of your house. Here are some amazing and easy to install vertical garden ideas.
1. Woolly Pockets by
Floragrubb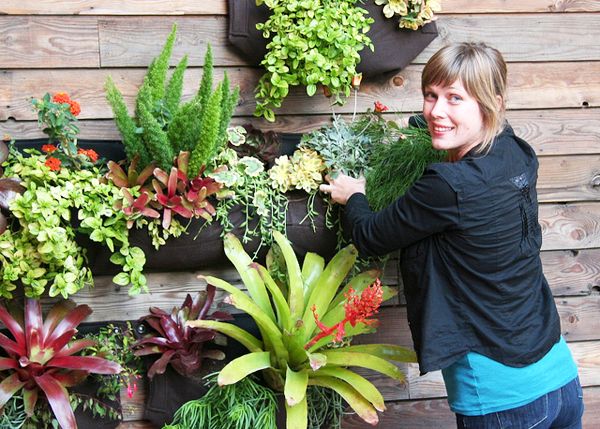 Wooly pockets are basically pockets made of fabric that can
be used to house small plants. When hung on a wall, they present a low tech yet
spectacular visual effect.
2. The MiniGarden EarthBox
Gardening System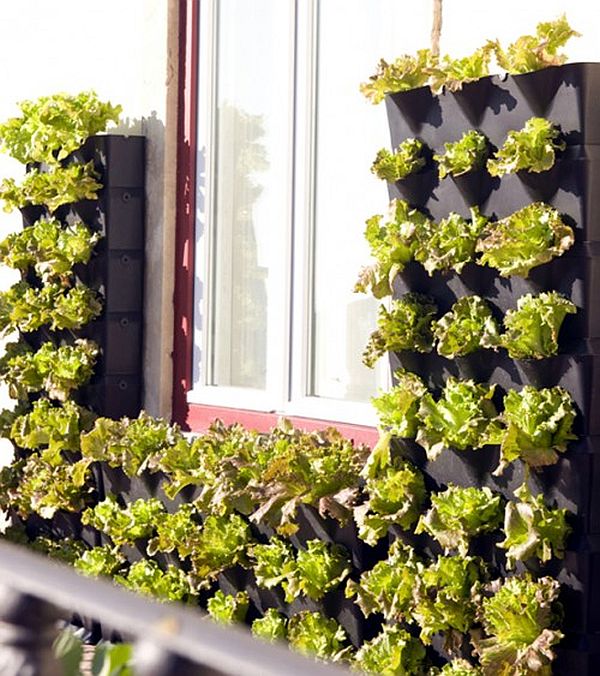 The MiniGarden by EarthBox Gardening System is a simple vertical
gardening system that allows homeowners to create a free standing and free
draining herb garden right in their kitchen, balconies, rooftops and patios.
3. Tower Garden Aeroponics Vertical Gardening Kit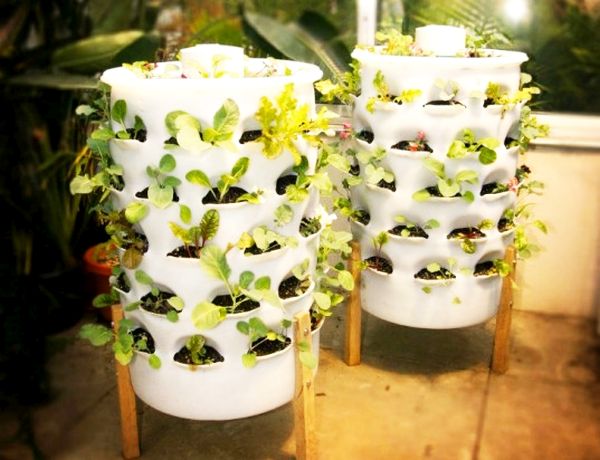 A tower Garden is basically a tall tower that allows multiple
plants to be planted on it vertically. Perfect for many small plants as well as
handful plants of the same kind, the tower lets users grow more plants within a
neat and compact space saving tower.
4. Aria Tabletop Vertical
Garden System by Evo Organic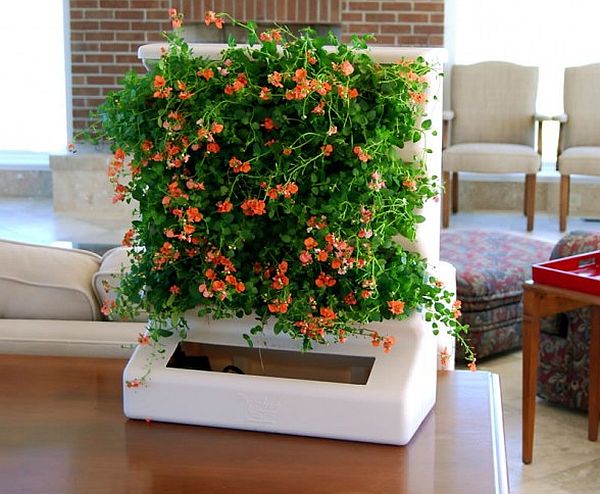 If you don't have enough space in your home to create a wall
based vertical garden, you can always create a miniature vertical garden right
on your countertop using the Aria Tabletop by Evo Organic.
5. Vertical Garden
from Uribo
The Vertical Garden from Uribois an indoor gardening system for urban gardeners that can only spare
a small space on an indoor wall for greenery. The planters in the system come
with a magnetic back that allows them to be moved along the whiteboard into different
arrangements and configurations.
6. Urb Garden by Xavier
Calluaud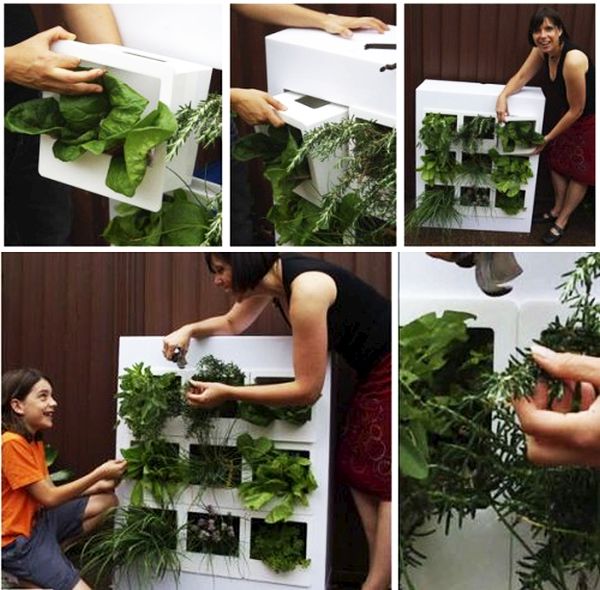 The Urb Garden by Xavier Calluaud is a vertical gardening
wall installation that uses food scraps and recycles them into liquid
fertilizer for the plants blooming in the growing pods.
7. ELT Living Wall
Garden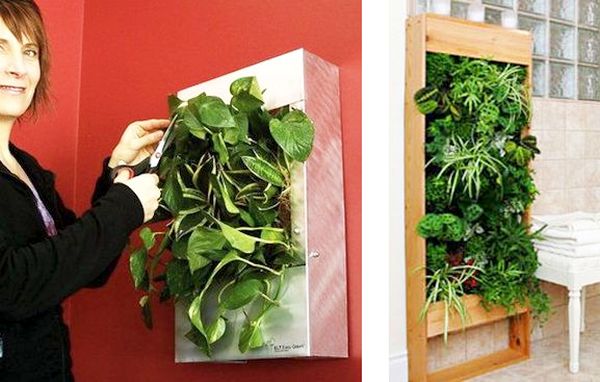 If a living wall is what you desire, then the Easy Green
Living wall panels is a must have for you. The vertical garden can be ordered
with pre-grown plants and you'd only need to install a few mounting brackets using
a hammer and nails to show off your stunning vertical garden.