Lounge chairs are an essential part of out living rooms. Most of us have a favorite seat in our living rooms that we have carefully "broken in" after years of use. But we also know that most of the lounge chairs that we have used over the years tend to look too worn out to be a part of our carefully picked out living room decor. If you are looking for a new and offbeat lounge chair, you would
love the ones we have picked out for you.
1. Daybed Home Workstation by Manuelsaez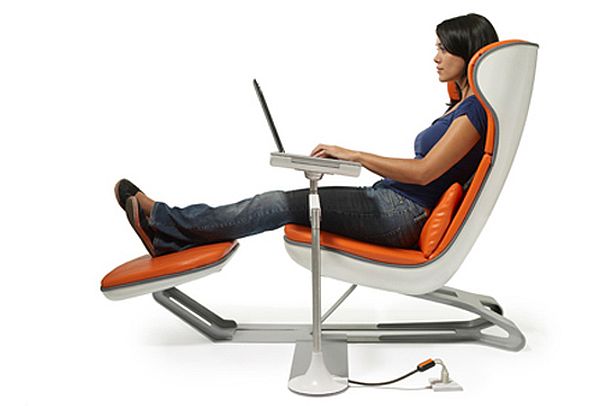 Designed for Humanscale by Manuelsaez, the Daybed home
workstation came into being as a hybrid between a regular workstation and a
lounge chair and is designed to make your home office rather stylish.
2. Elephant Beanbag Chair
by ConceptualDevices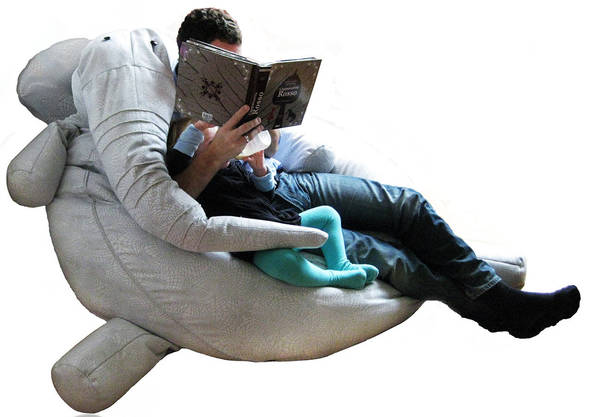 The Elephant Beanbag Chair is a novelty lounger sold by ConceptualDevices,
the Italian Etsy seller. Aimed at children and adults who are kids at heart,
the chair is a certain departure from the usual lounge chairs we see around us.
3. Soft Pipe Lounge
by Andrea Fino and Samanta Snidaro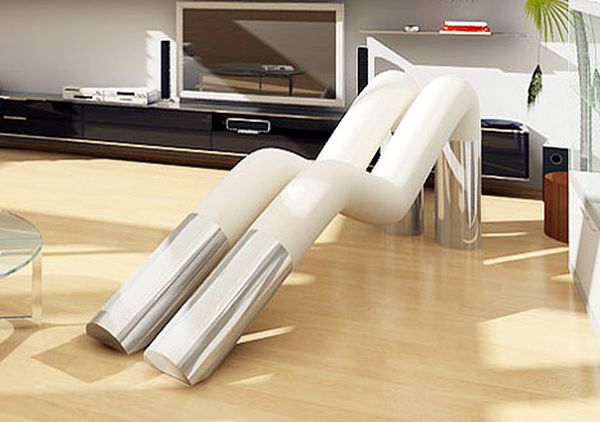 Designed by Andrea Fino and Samanta Snidaro, the Soft Pipe
Lounge may look uncomfortable but it actually comes with a plush, leather cover
that lends softness to the industrial piece.
4. Barca Lounge Chair
by Jakob Joergensen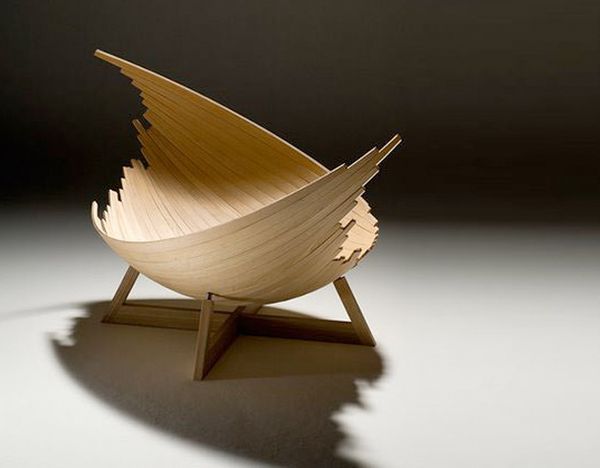 A Jakob Joergensen original, the Barca Lounge Chair won the 'Gold
Leaf' prize at the International Furniture Design Awards.
5. Bouloum Lounge
Chair by Olivier Mourgue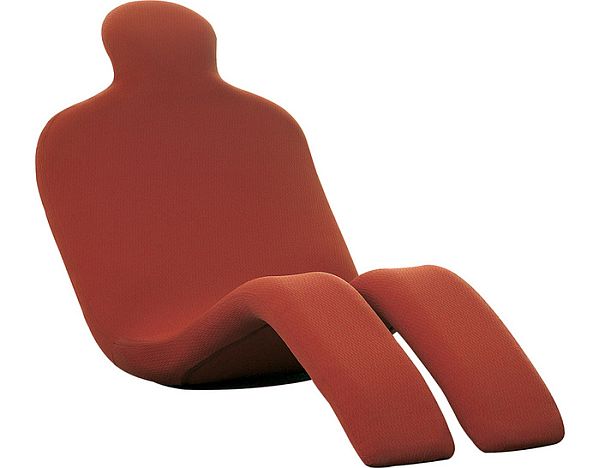 Designer Olivier Mourgue's Bouloum lounge chair is
provocative and comfortable and quite simply a piece that needs to be experienced
to be appreciated.
6. Plush Bristle Sofa
by unnamed Bucks New University student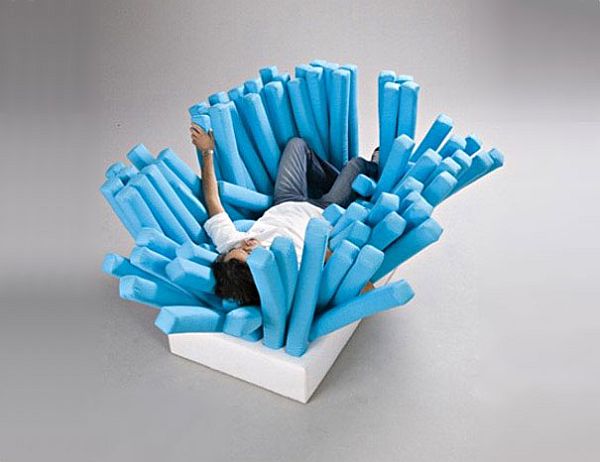 An unnamed student at UK's Bucks New University created the
Plush Bristle Sofa as a uni project though it has become a symbol for fun
lounge chairs in recent years.
7. Rocking Wheel
Chair by Mathias Koehler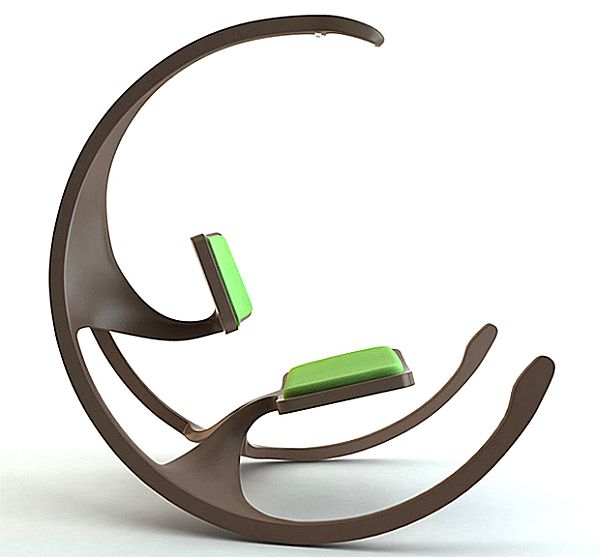 If you like rocking chairs, you would love the one created
by Mathias Koehler. The concept is capable of rocking a full 360 degrees and
comes with an overhead light in case you want to enjoy light reading on it.