In many areas across the country, outdoor spaces are like an extension of the home. The backyard is a place where families can relax and enjoy their own little piece of nature. It comes as no surprise that more property owners are putting eco-friendliness at the top of their priority list when they plan backyard projects.
Turning a blank canvas backyard into an eco-friendly oasis isn't difficult, but it does take a certain amount of planning. Enmax and other leading energy providers encourage homeowners to talk with their providers before adding electrical sources outside. Additional safety precautions and permits may be needed.
Fortunately, the eco-friendly backyard projects below don't require additional electrical sources.
Eco-Friendly Outdoor Furniture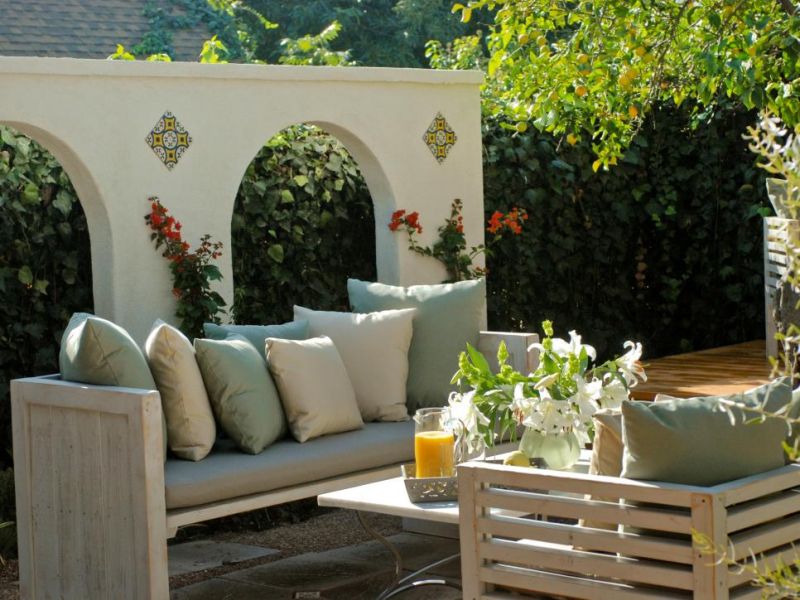 Virtually all backyards have one thing in common – outdoor furniture. Without it, you can't kick back and relax in the backyard. There are a lot of things to keep in mind when you're purchasing outdoor furniture. Two of the top considerations are material and longevity.
Eco-friendly outdoor furniture is made to last out in the elements so it doesn't become garbage in a couple seasons. Look for materials that are highly durable, waterproof and resistant to UV damage. Bonus points if the furniture is made of recycled or sustainable materials.
Recycled pallets have become a very popular option for DIY eco-friendly furniture. They're the perfect base for building outdoor sofas, footstools, coffee tables and chairs.
Efficient Lighting Features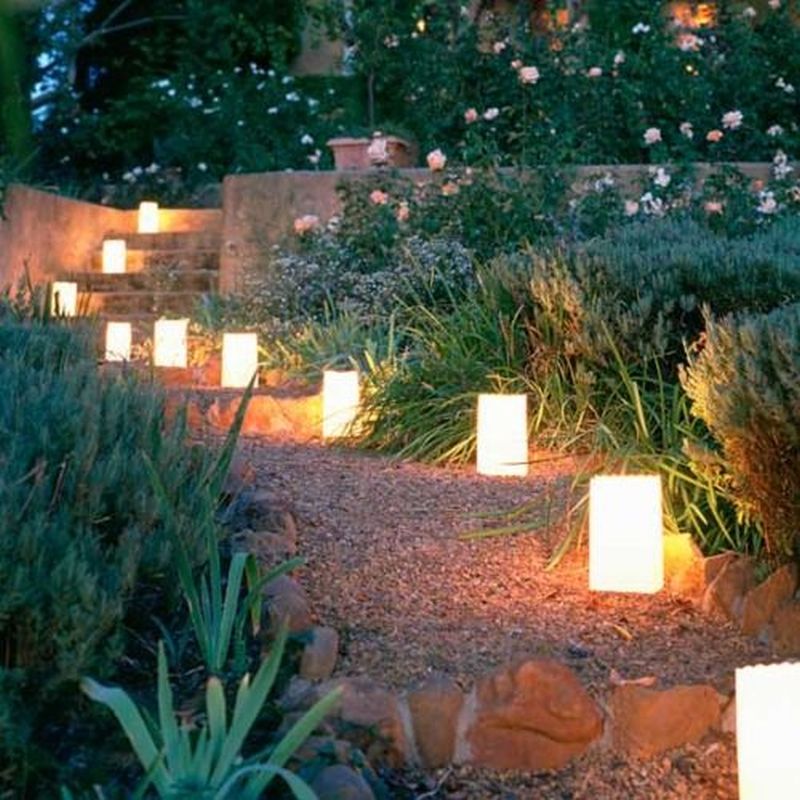 Outdoor spaces have one distinct advantage over indoors – solar power is readily available outside. A huge selection of outdoor solar lights is available for property owners that want efficient lighting that doesn't require wiring. To work all the solar lights need is a few hours of direct sunlight every day.
You can also install DIY unique, efficient lighting features like an outdoor chandelier. Take an old chandelier, coat it with an outdoor paint (if desired) and replace the light bulbs with solar lights. Hang it from a tree over a picnic table for an instant outdoor dinner table.
LED rope lighting is another highly efficient way to illuminate outdoor spaces. Affix the rope to the edge of walkways for beautiful uplighting that also improves safety.
Recycle Old Materials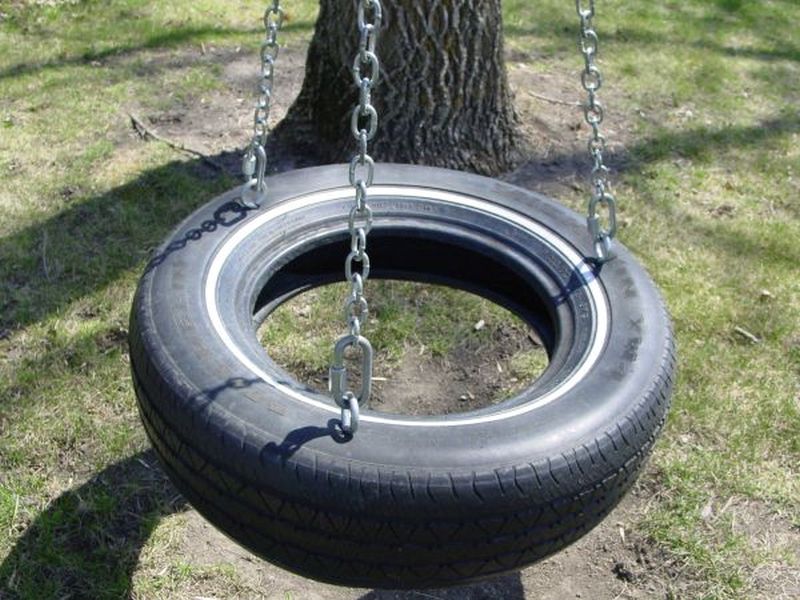 There are lots of ways to repurpose old materials so they don't waste away in a landfill. A few unique ideas include:
Cinder Block – A cinder block herb garden is a great way to upcycle an old material. Cinder blocks can also be used to create a garden bed or outdoor furniture. If you don't care for gray, paint the blocks whatever color you like.
Tires – Tires can be used for countless backyard projects from a tire swing to mulch in the garden.
Pallet Planters – Repurpose your wood pallet for a vertical planter. You can also use pallets to make garden beds and swings.
Plastic bottles – Guzzling down bottled water during an outdoor project? Hold on to those bottles. They can be turned into a DIY bird feeder or adorable hedgehog planters.
Utilize the Gifts of Mother Nature for Outdoor Décor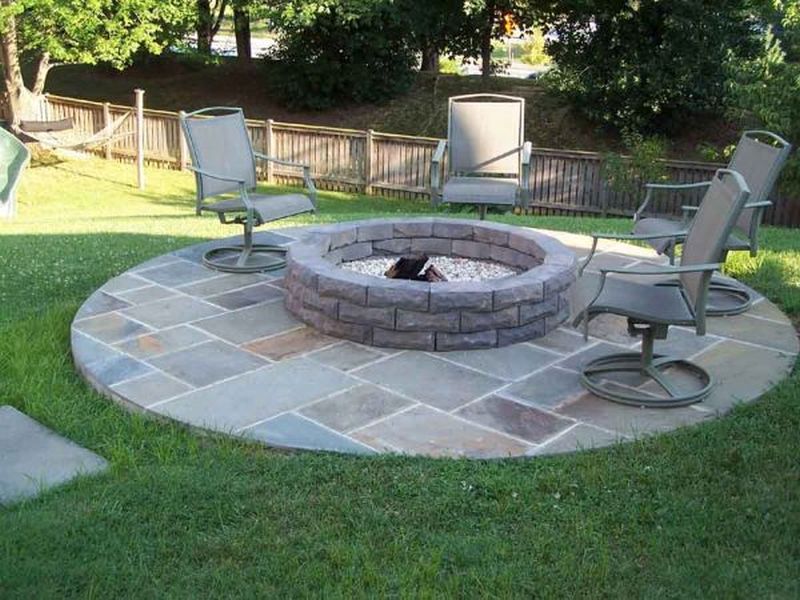 Chic, livable outdoor spaces go beyond a slab of concrete and grill. They have décor elements that would typically be found inside. Instead of buying man-made décor you can use natural elements to create DIY outdoor art. A few ideas include:
Painting large stones with low-VOC paint.
Arrange stones into an interesting pattern.
Growing moss art on a wall.
Braid grassy plants.
Make a plant wall for privacy.
Create a circular sunflower house or bean fort.
Eco-Friendly Outdoor Kitchen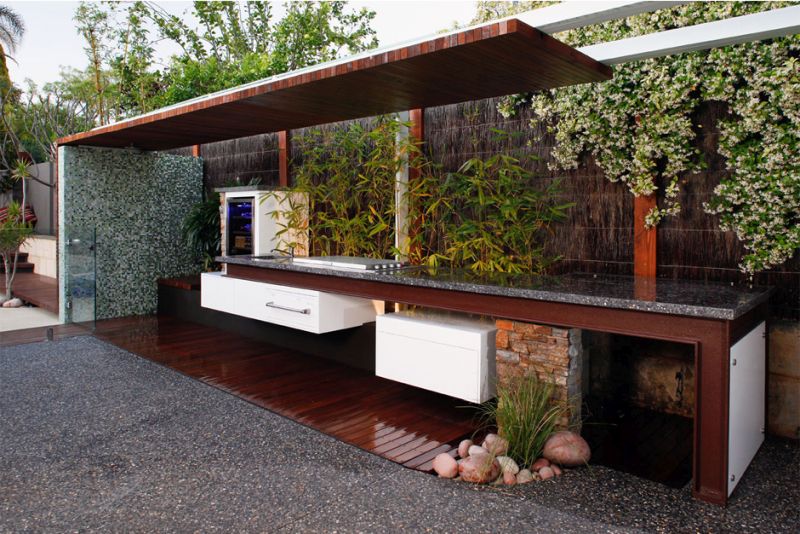 There's no better way to increase the functionality of your outdoor living space than by adding a kitchen. Outdoor kitchens may seem like a luxury feature, but an efficient kitchen can be created on a budget.
Start by focusing on the essentials. The grill is going to be the focus of the outdoor kitchen and it's one tool that can make or break your idea of eco-friendliness. The greenest options include pellet grills and hybrid grills that combine electric and gas or charcoal. All-electric grills are a good idea if your electricity is generated by renewable resources.
There are also a number of solar-powered products that can make an outdoor kitchen more eco-friendly. A solar oven can be used to expand the cooking options and solar powered lights make grilling after dark a little easier.
Article Submitted By Community Writer