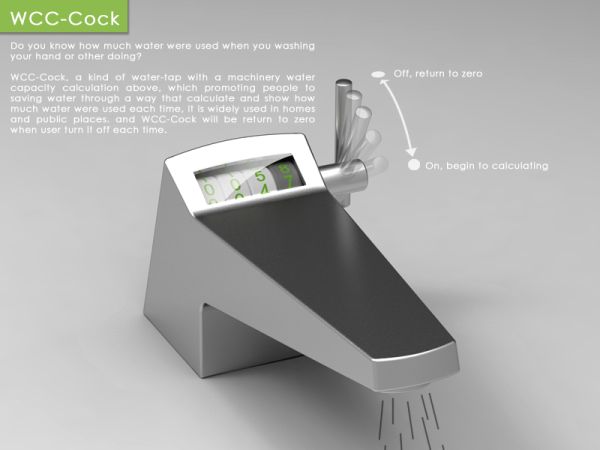 How many drops of water do we waste daily? I know its ridiculous to ask such a difficult question but do we really keep a track of how much water we waste daily? Well, what if you can? Read on to find how.
Chongyao Yin has created a wonderful Eco-friendly product – Wcc-cock, which helps in measuring the water consumption. The WCC-Cock is a kind of water-tap with an inbuilt calculation machinery which shows how much water is used every time. The calculation starts immediately when the tap is turned on and every time it is turned off, the readings return to zero.
This unique concept will surely make us think twice before keeping the tap running and wasting water. It surely will prove to be an effective mechanism of reality check for all of us. A product like this definitely deserves to find place in every household, office, restaurants and the likes. Chongyao Yin has created a marvelous product which deserves no watershed.