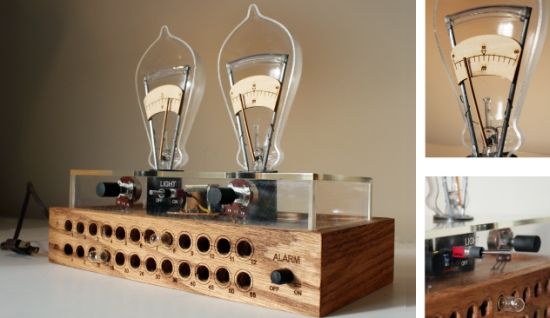 We have seen a variety of alarm clocks that come in different designs and alarm tones. Like dresses, the alarm industry has also opened up a wider shopping arena for the household people. What next was always the question. How would people like their alarms that wake them in the mornings to a fresh day to be?
Deisgned by David Krawczyk, a well known name among the new inventors, who obviously inspired from Edison's invention of bulbs, created the alarm clock that checks time using electrical currents. The working of this incredible alarm clock is by completing the alarm circuit when we insert two respective bulbs into the respective time slots(one for hour and other for minute), so when the time on your clock matches the time you set on the alarm box it rings and illuminates the clock face.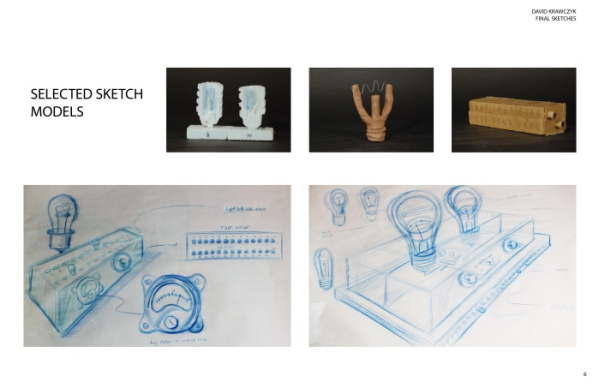 The alarm is set on the moment we insert the two bulbs in their respective slots. The slots are so designed that when the time mentioned by the slots reach, they form a full electrical circuit and current starts flowing through this circuit which has a buzzer alarm and two illuminating bulbs.
This new invention might create a new series of illuminated alarm clocks, which would not only buzz your alarm instead light up your clock face so that you don't miss a good morning.
Via: Coroflot