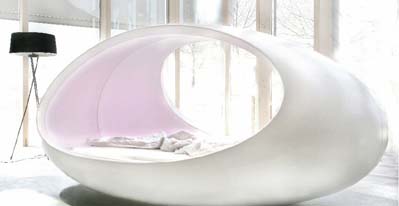 This egg-shaped or rather pearl shaped bed is from Lomme. It is an amazing piece of work.
The smooth and fine texture provides it a pearl glow finish. So, it's a must have for that uber cool look in your home.
And why not, I guess it will be too comfortable too.
Source: Design milk