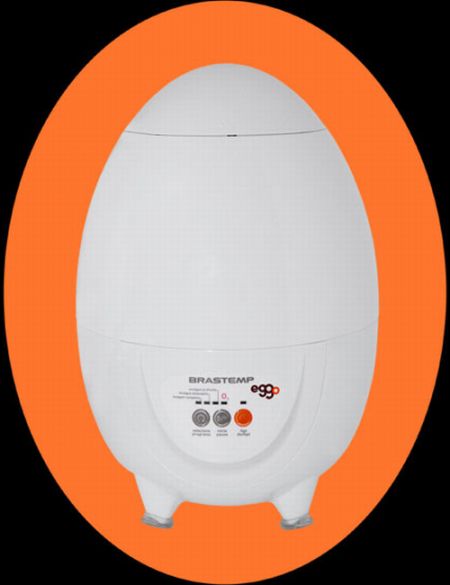 I don't know what your experience with washing delicates in the machine has been like, but mine have been catastrophic.It seems the 'soft-wash' option is still too harsh for the delicate lingerie, lingerie and baby clothes.Thankfully Brazilian household appliance manufacturers Brastemp roped in designer Jun Nakao and came up with the most adorable washing machine ever!

The aesthetics of this machine are drawn by combining the idea of things that are fussy and dear with the concept of birth.

So what do you get in the end? Eggo!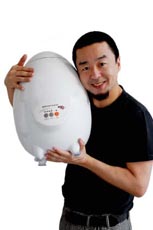 The ovoid-shaped washing machine measures 18″x12.5″x13″ in dimensions and is capable of a wash load of up to two pounds at a time.
And don't you get confused by its 'Humpty Dumpty' structure either. Eggo has built-in legs that prevent a fall.
The brilliant white machine is compact and fully portable and boasts the use of oxygen for the most thorough wash while protecting the quality of delicates at the same time.
The Eggo was launched in Sao Paolo's Galeria Boutique Branding and Nakao put together a mechanized stork made up of a 1000 pieces of vegetable paper.
The stork held Eggo in its mouth giving the impression that it was mid-way to a lucky couple's house to deliver the goods.
And if this wasn't showmanship enough, a nest made of folded pieces of paper holding three Eggos was also placed in the window (so cute!)
Source: coolhunting.com