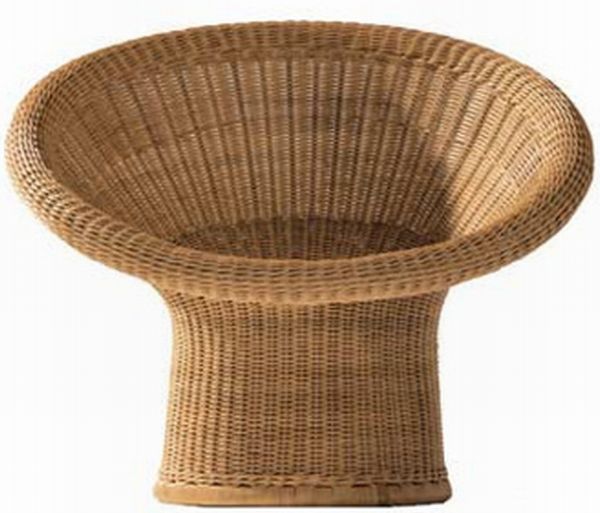 Planning to redo your house for that added freshness? Then how can you miss on a rattan chair that makes sure you enjoy all that free time in a truly beautiful way. The bold, elegant and practical furniture item will add value to your living space and will in turn reflect your taste for fine looking things. Have a look at some of the elegantly designed rattan chairs that will give a touch of stylishness to your dwelling.
Egon Eiermann E 10 Rattan Lounge Chair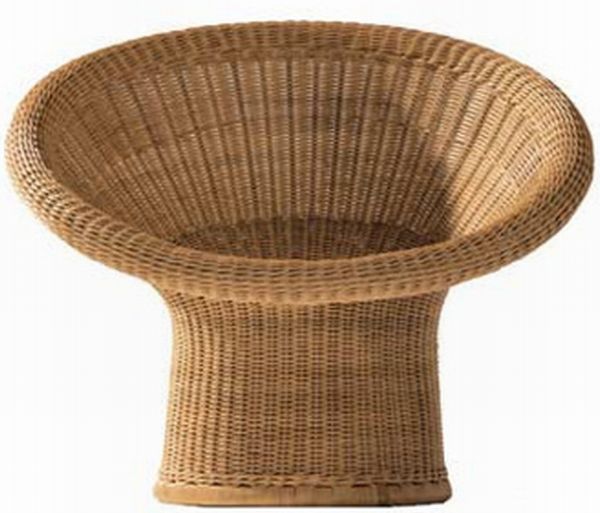 This rattan lounge chair by Egon Eiermann is extremely comfortable and versatile. It will blend perfectly with different types of furniture items and will rev up the prettiness of the space. The beautifully crafted chair can be placed both indoors and outdoors as the rattan chair promises to give a delicate touch to the arrangement, while fetching unending praises.
John Lewis Amalfi Side Chair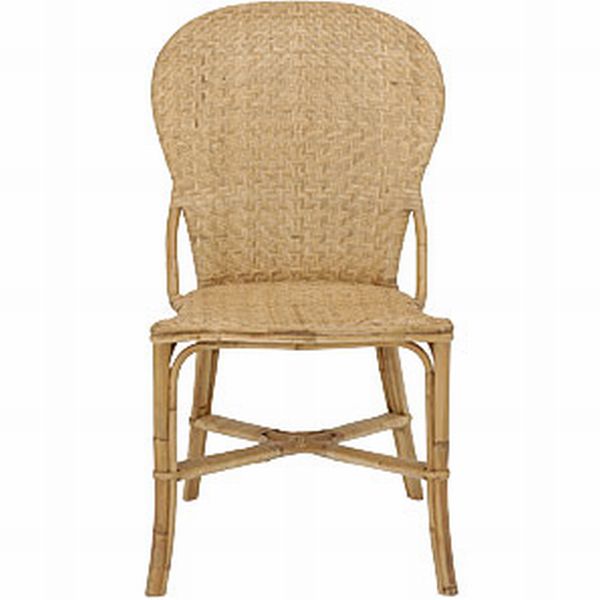 Bring about a whimsical look with the well crafted John Lewis Amalfi Side Chair that is s great blend of beauty and utmost style. The double weave rattan peel chair has been placed on a rattan frame and has a seat height of 44 cm. The simple design will win many hearts and its durable nature makes it a winner all the way. The best part being, this chair can accommodate people of various shapes and sizes in its frame while unfurling a comfort coated style. It has been given an attention grabbing diamond pattern weaving and will prove to be a perfect piece of glamor for your home sweet home.
Benson Stacking Chair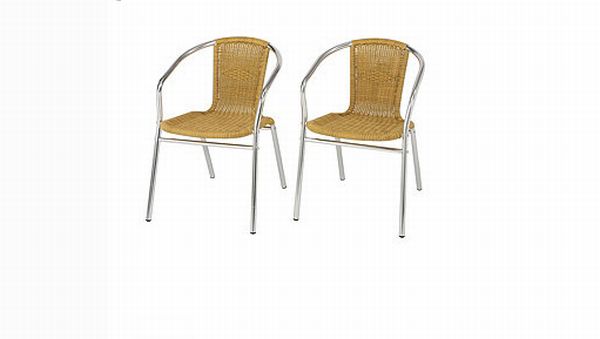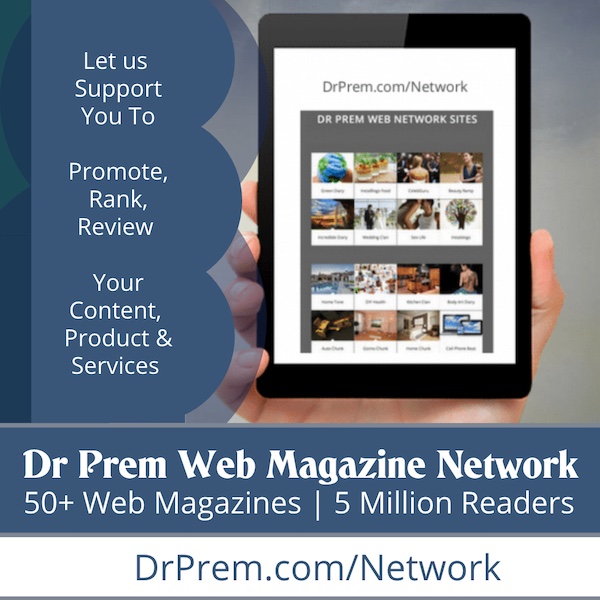 Enjoy your evenings and mornings with the beauty of your garden as you the Benson Stacking Chair gives you perfect company. The chair is light in weight and will prove to be very handy. The all weather piece of furniture will not consume a lot of space and has been smothered with untamed simplicity. The garden chair has a rattan effect that gives it a very tasteful appearance. The beautiful finish of the rattan chair will add multiple charms to the garden area.
John Lewis Gandhi Chair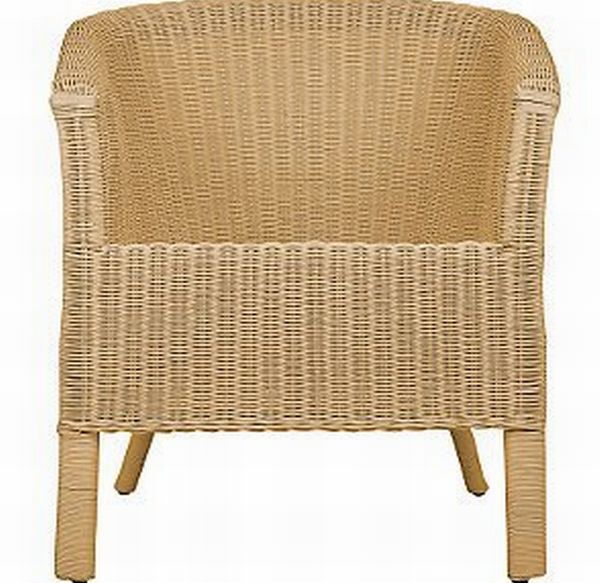 John Lewis Gandhi Chair has a classic design that will definitely find a special place in your homes. The 4mm thick wicker chair has been placed on a rattan frame, which will manage to cast a spell as it blends with various kinds of setups. The modern looking piece of furniture is very comfortable and is bound to leave onlookers wheezing. A generous depth, curved back and round arm rests will give an open invitation to come and melt in its warmth.
AGEN Chair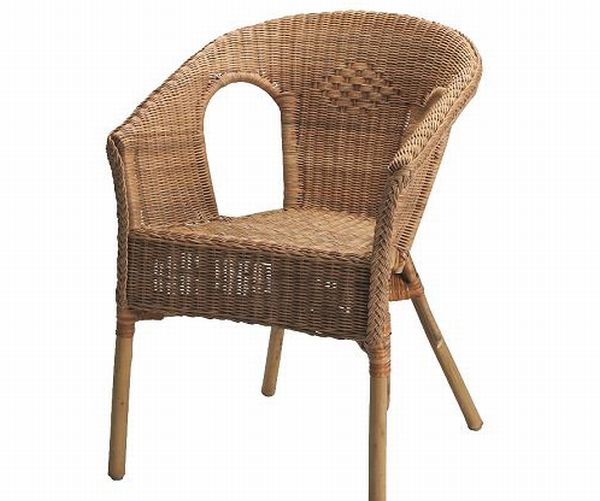 Agen Chair is one such piece of furniture that will remain trendy and elegant for years to come. The striking hand woven design gives it added exquisiteness and the rattan frame gives it everlasting richness. The chair can be easily stacked when not in use, while the presence of plastic feet does not let the chair lose its sheen even when it comes in contact with a moist surface. The chair is easy to clean and can be combined with a chair pad for added comfort.
Dark Brown Rattan Chair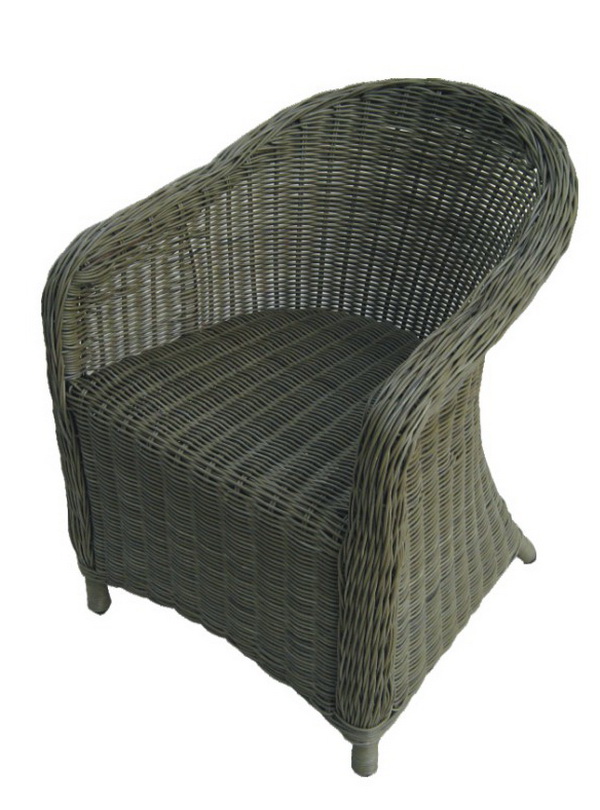 The beautiful chair will pull you towards its cozy setup for a soothing experience. The dark brown rattan chair is has been superbly designed and will not fall short on impressing you. The chair is both water and UV resistant, hence is a perfect outdoor option without the fear of damaging it whether the sun shines bright or it rains. The frame comes caked in matchless sophistication and will make heads turn in the direction the chair is placed in.
B & B Italia's crinoline Collection Rattan Chair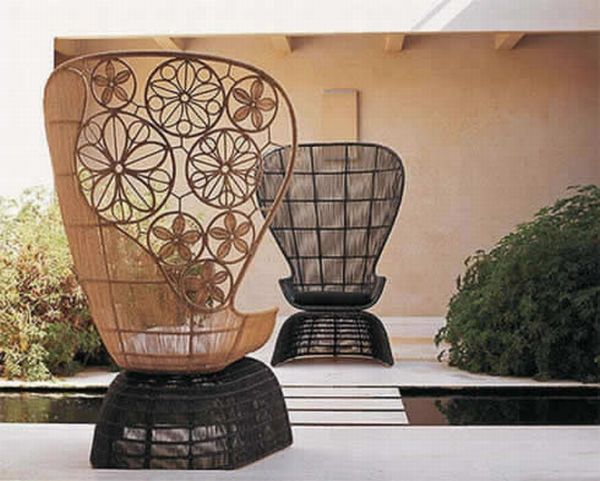 The B & B Italia rattan chair will become your favorite seat as it adds a tropical glow to the place with the magnetism it comes injected with. The chair looks nothing less than a piece of delicate art that has been crafted using eco friendly materials. It will add a succulent charm with its clean and green traits, which ensures the design cares for the environment. So, sit back on the delicately crafted seat and enjoy the pleasant surroundings of your house in style.
Rattan Accent Chair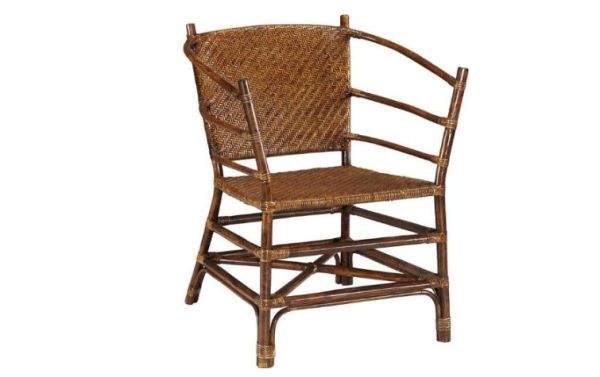 The brown colored chair made out of rattan with its symmetrical structure and spacious room is a clear picture of classiness. It will trigger the elegance of the space at hand and will add timeless sophistication. The handsomely crafted Rattan Accent Chair has been fashioned out of top quality materials and will complement with all kinds of decor. The spectacular piece of furniture will last for years at a stretch spilling coolness all around.
Contemporary Rattan Chair Designs by Shawn Place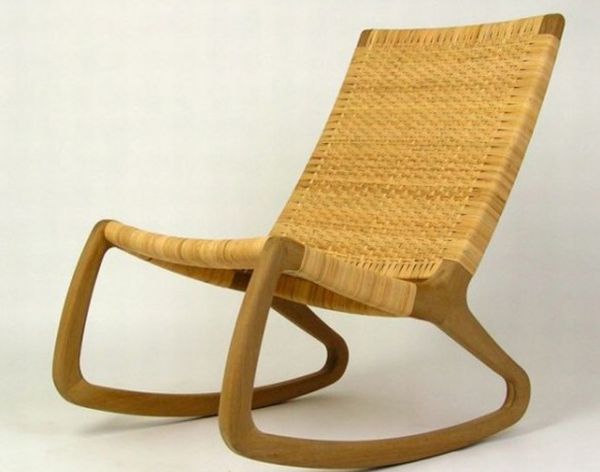 Want a perfect chair for your modern contemporary home? Then you can't miss the electrifying creation by Shawn Place. The contemporary rattan furniture has fetched heavy inspiration from simple yet small designs that can be clearly seen in the way the chair has been crafted. It comes tagged with a fresh appeal that will magically transform the place in a wink. Enjoy your garden while drinking a cup of tea or coffee as you strategically place the chair to feel the natural scene.
Simple handicraft rattan chair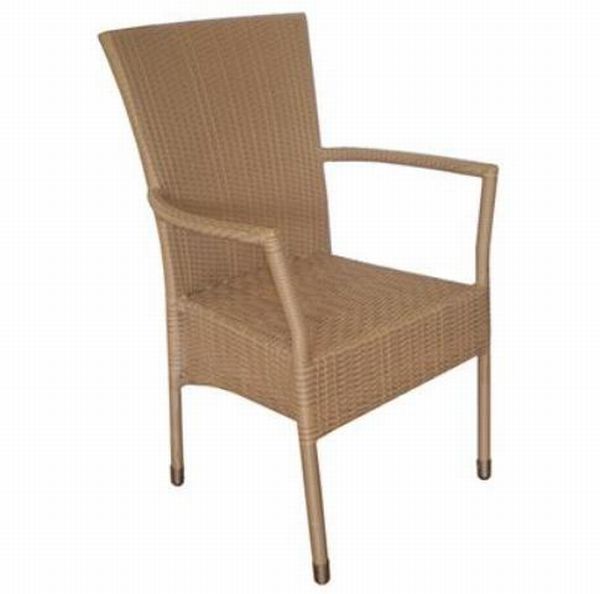 Introduce environmentally friendly furniture in your life in the form of simple handicraft rattan chairs. These are cost effective, easy to maintain and very handy. They come draped in minimalism, which lends a royal taste as it has the power to decorate almost any spot of the house. Place it in your terrace, balcony or garden area and enjoy the richness of nature as the air around kisses your skin leaving you all in a state of ecstasy.