Outdoor living spaces are never easy to decorate especially if
you have a larger space to fill. The Ellipses Bench, however, is a novel idea
for outdoor seating by designer Giuseppe Vigan that aims at presenting a simple
yet effective outdoor living solution for medium to large homes.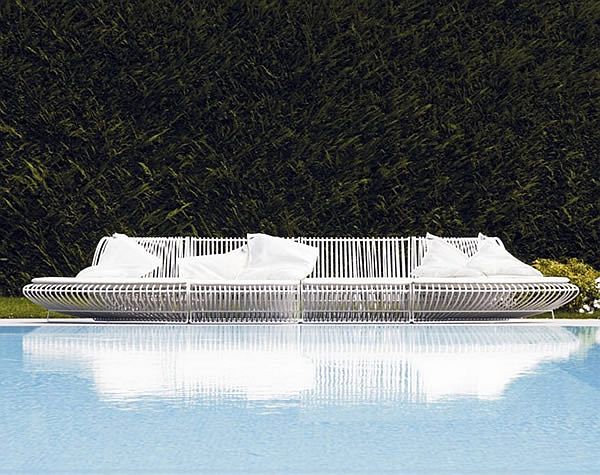 Designed to
make poolside or back porch seating more effective, the bench is artistically
on the minimal side which means that you can dress it up as much as you want or
you can allow it to remain on the barer side if you are trying to achieve a
deliberately underdressed and minimalist look.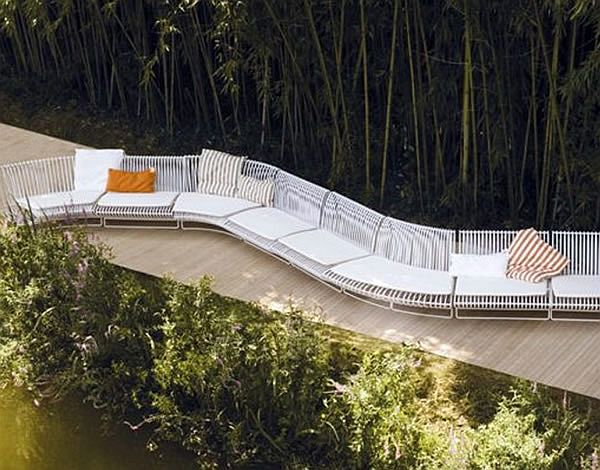 The bench is manufactured by Pierantonio Bonacina and the lounger
adds life and fluidity to longer spaces with ease. Comprised of modular
sections, the bench can be put together in a number of configurations which
allows it to be fitted to spaces of all shapes. By simply rearranging the
modular pieces, you can create a very long straight bench or a concave and
convex bench or even create an eclectic setup that reflects your own individual
tastes.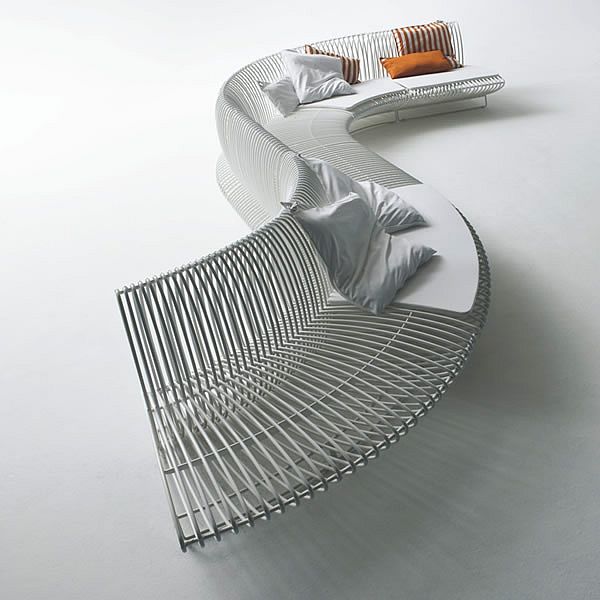 The bench is large enough to easily accommodate a large
family or even a small party which is perfect for family get together or
backyard BBQ parties in the summer. To make the bench more comfortable, soft cushions
and backrests can always be added to the bench while colorful cushions can be
used to add splashes of bright color to the funky piece.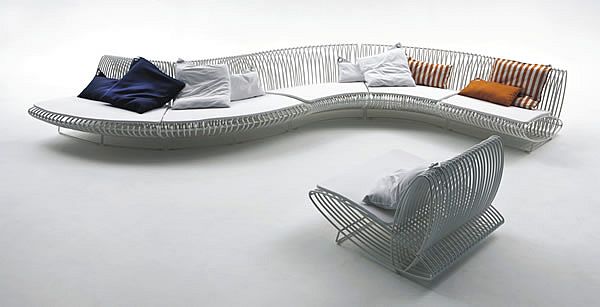 The Ellipses Bench is finished in white lacquer in keeping
with the summer-y theme of the piece though users would be able to easily paint
it with a hue of their own choice since the bench doesn't come with any special
instructions that advice against doing so.