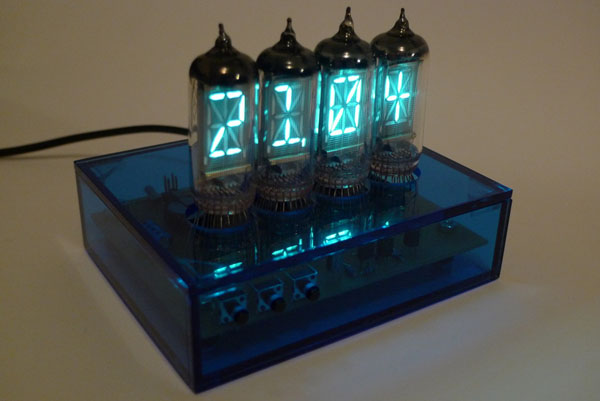 What is a VFD clock?
This amazing time piece is more than a clock! The four letter tube clock is built by Matt Evans and based on IV-17-VFD tubes which make it special from others. I just love the Blue 16-light segments in each tube which make it a center of attraction.
The features
The wonderful gadget comes with automatic dimming display, a calendar and alarm. It will remind you urgent works, birthday or any occasion. It has 3 alarms options. The most interesting thing it comes with is a rudeness setting. So if you don't remember anything it will scold you or even can use foul language in front of anyone so better beware!
What's different?
The tube clock is quite different because of its certain key features mentioned above. The look of the clock is dissimilar to other clocks. The range of its light is between 00 dimmer to 07 brighter so you can set the lights according to your convenience.
Via: Hack A Day