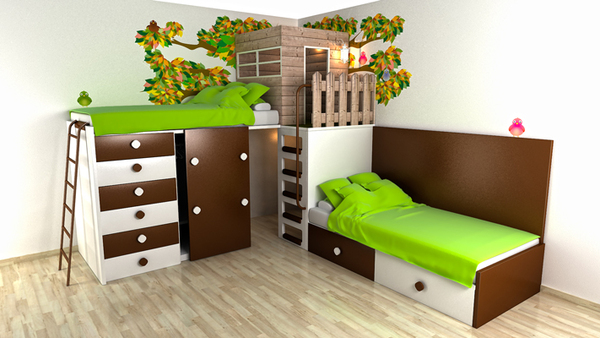 Enfila't is an amazing thematic bedroom based on a treehouse concept designed for kids. It is an innovative creation by Gaspar Ventura. This very functional bunk-bed is complete with a storage bed, cupboard, drawers and the beautiful treehouse theme. The illuminated wooden treehouse occupies the corner of the unit along with branches and leaves.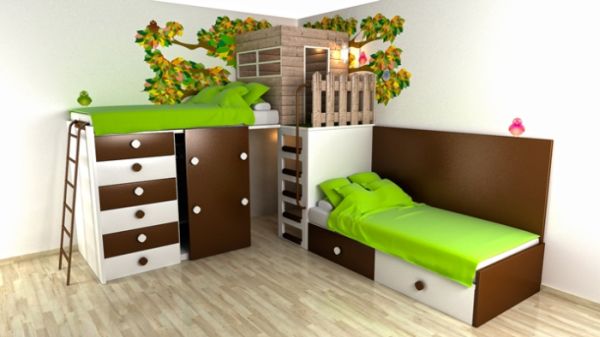 The entire bedroom unit is colorfully made, keeping in mind the treehouse theme, with a white and dark brown ensemble along with greenery in form of green bedsheets and pillowcases and a beautiful multi-colored leafy tree around the treehouse and artificial grass at the base. The boxroom under the treehouse can also serve as a multi-functional space for clearing away toys and bulky toys in an instant.
Apart from that, there is a wardrobe with a sliding door which is very convenient for kids to handle. There are also illustrations that you will find around the bed-unit which are all the work of Núria Galceran.
In today's times, with diminishing spaces and garden area, it has become impossible to give the children the luxury of a treehouse. However, with the Enfila't, it has now become a possibility.
Via: Gasparventuradesign