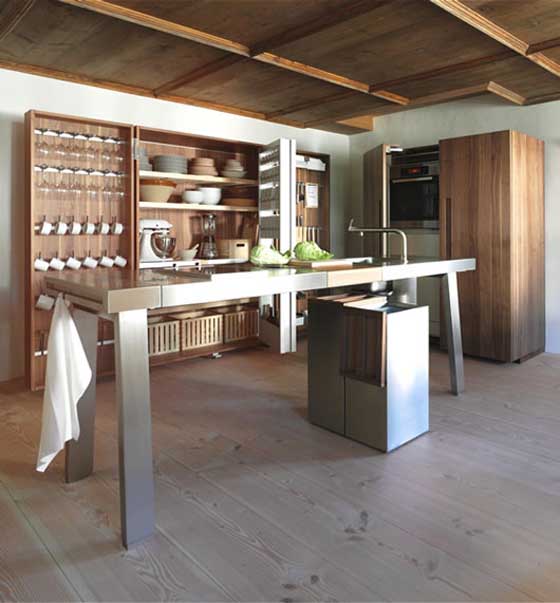 In today's world when people make their homes, the living room isn't the heart of the house anymore. Sometimes, the kitchen serves this purpose. A lot of people not only cook in the kitchen, but also entertain their guests out there, dine out there and basically they manage to turn the kitchen into a multi-functional area. If you are tempted by this and you too want to turn your kitchen into a multi-functional area, then follow the tips given below.
1. Placement of the kitchen Itself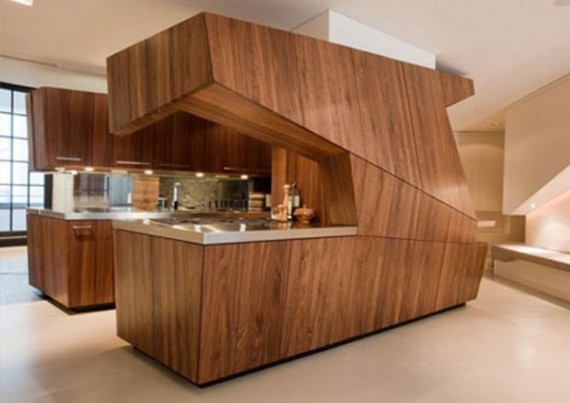 These days one big issue with houses is space. In many cases, here isn't much space in the house where you can have a huge kitchen. Hence, people often join the kitchen and some other room together. For example, they place the kitchen adjacent to the guest room and hence it becomes multi functional. Or sometimes you can have the kitchen, the dining room and also the living room in one stretch. Now if you plan on having the kitchen and the dining room together, then you could simply use different tables and shelves. These can be used to make food and then to eat it on and also entertain as well.
2. Adding furniture
In order to make your kitchen look beautiful, you need to add various types of furniture. These include book shelves, aquarium and even modern, unique furniture which have multi functional uses. If you want your kitchen and connecting dinning or living area to look different you can have one type of furniture in one room and other in the other. You could also use different wall paint. A must in the kitchen is hanging cabinet and other cupboards; hence you can store the required things in the kitchen.
3. Preparation and serving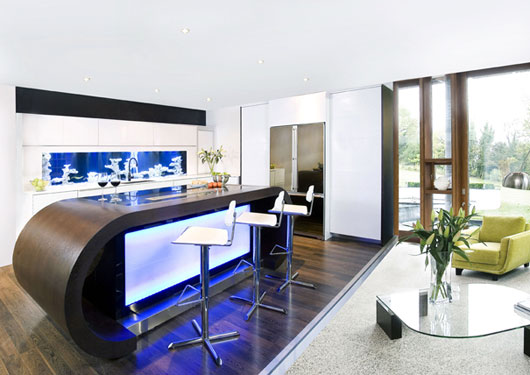 If you look at a multi functional kitchen in literal sense, then you will understand that it refers to the place where food can be cooked as well as eaten. Sometimes if you have a small apartment or home, then you might not even have a dining area. There are various kitchen tops and counters which are available which serve as a preparation as well as serving area and these paired up with bar stools serve as a dining area in the kitchen.
4. Versatile meets functional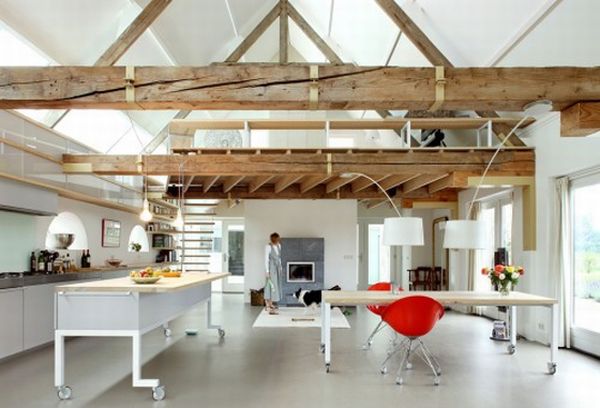 One very popular aspect of home these days is modular furniture. In kitchens, you have dining tables which can also be used as work spaces or work spaces, which are on casters or even rollers. If you want a multi functional kitchen, then you will need to think about how you can share space with different activities. It is all about the best utilization of space. You need to have furniture which will help in serving various needs not just one
5. Combine leisure and education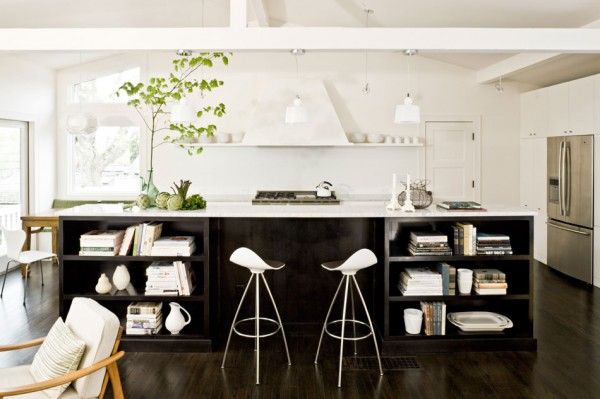 We don't really stick to the old idea of the kitchens being used only for cooking anymore. You can use the shelves in the kitchen to keep various books, even ones required for education or coffee tables. You can have reading chairs in the kitchen, tiny book shelves on the counters. You can combine education with entertainment and you do this all in the midst of your kitchen!
6. Let your finishes be multi-functional too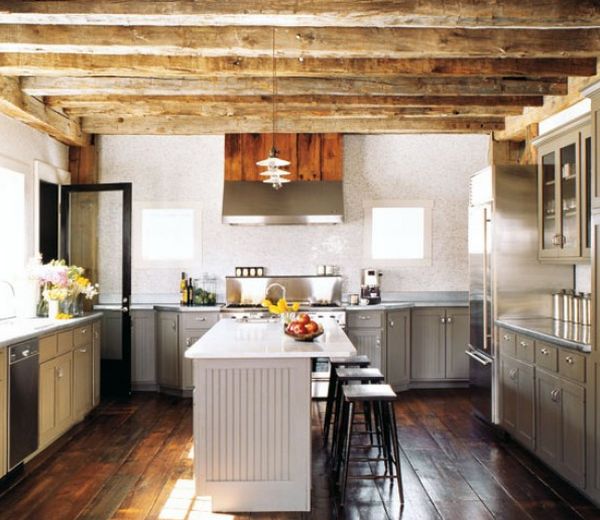 You need to think about the different ways by which the interior finishes as well can look and also perform well together. You can add your own little touches to the kitchen like beams, wooden floors and so on. All you have to do is let your creativity run. You can make your kitchen look modern with sleep furniture and stainless steel appliances or even rustic.