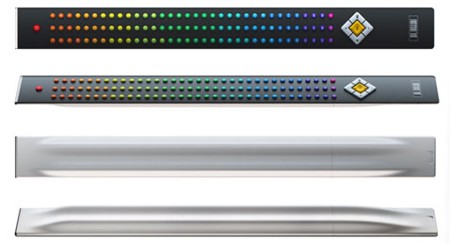 Art Lebedev Studio has hit me at the right spot. The Pultius Remote Control is the latest gizmo to come out from the Art Lebedev Studio and enter directly into the deepest corner of my heart.
The Pultius is an extra-long remote control for your TV set. But its more to this remote than just the elongated length. The remote features 100 plus buttons that allow users to have one-touch access to the first 100 channels and easy access to all 300. Of course, I love this remote for its complexity which is anytime better than those so-called simple and sophisticated remotes that leave us with the idiotic task of channel surfing. A seperate button for each channel allows instant access to your favorite channel. Its like a dream come rue.
Apart from its easy to use features, I like the Pultius for its sheer good looks. The color gradient is quite eye-catching.


Of course, the size is a bit too long, but then again, every inch of this remote is dedicated to serve you. Unfortunately, this remote is still a concept. But I'll wait patiently for its arrival.