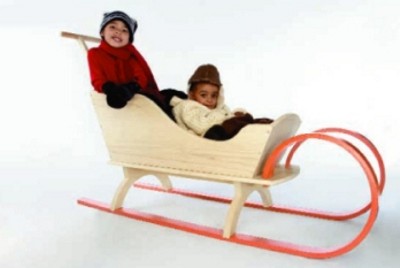 Everyone dreams about pampering their child with the nicest of goodies. Of course, the little angels deserve the best from us. Argington's fabulous collection of children's furniture gives you another reason to tell your children how precious they are to you.
Argington is an upcoming company based in Brooklyn run by Jenny Argie and Andrew Thornton. At Argington, the kids themselves are the occassion. The beautiful collection adheres to the environmental guidelines and features some of the best designed children's furniture. The furniture is made of select hardwoods with durable, nontoxic, eco-friendly finishes and 100% cotton fabrics.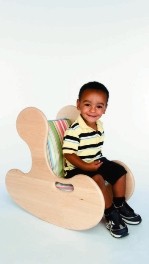 From benches to tables, and highchairs to the beautiful sleigh, the range practically features everything that can charge up your precious kids. To further elevate your children's spirit, each piece of furniture pays tribute to the wonders of the world. So, we have the Taj chair, the Giza table and the Petra toddler bed plus more exciting furnitures that cover all the famous places and monuments of the world, all dedicated to your child.
The furnitures are handcrafted, and hence the prices are a bit on the higher side, but then again, nothing is more precious than your little angels.
Click here for more details.