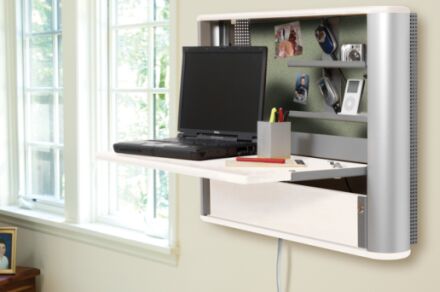 eNook from Anthro is a classic wall mountable place to hold all your gadgets. Not just hold them, but it's also a perfect hub to fuse life into them. Yes, eNook is a gas station that features channels to plug in your laptop or mobile phones and charge all your gear.
The black metal frame looks classy combined with front frame that's brushed in aluminum. It's really easy to install this space saving frame to any kind of wall with the help of the instruction manual that comes along with it.
It's a clean and stylish way to charge all your electronics in precisely one place without the hassles of getting multiple plug-ins and sockets.
Available at Anthro