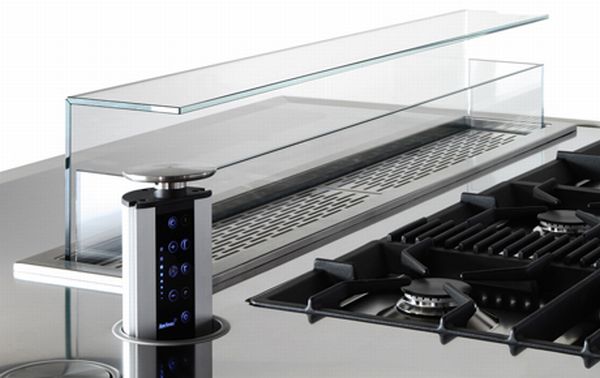 Exhausts are a necessity in kitchen, still getting the right one might be a tedious task. Though there are lots of varieties according to different requirements, the bulging appearances sometimes tend to ruin the amount of time put in designing a sleek kitchen. Here is a smart solution: a hidden exhaust hood. This exhaust is designed by Antonio Citterio for Arclinea.
The sleek look of this exhaust hood is mesmerizing. Not only it would add to the beauty of your interior, it is also a space saving appliance as well.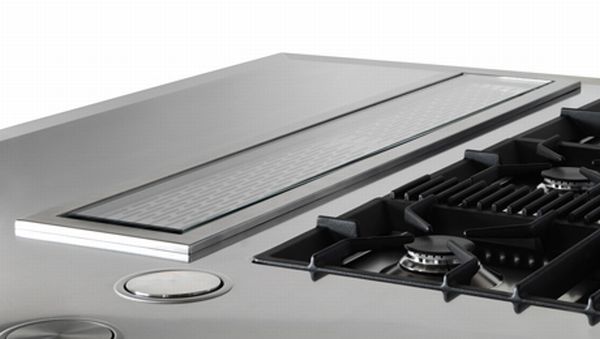 Made of tempered glass and steel, the exhaust hood is quite durable. Also, it features LED lighting system and hidden cylindrical touch control panel.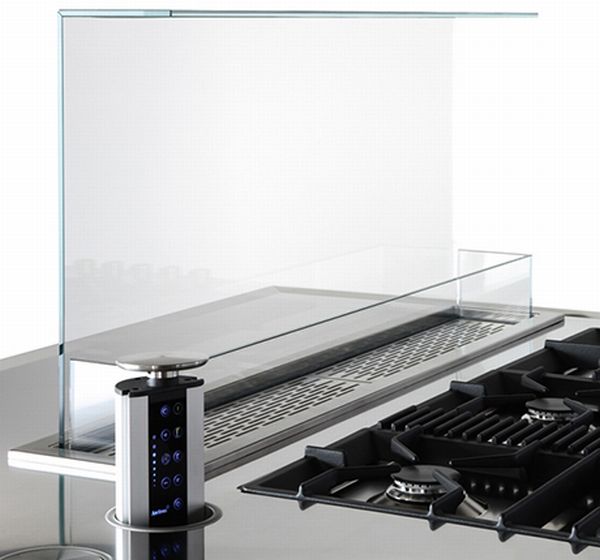 Via: Appliancist