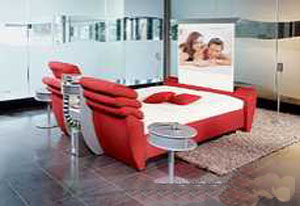 When you are lazy and want to relax, what would be better than watching a good movie relaxing on your bed. And if you want to have an home theater experience on your bed, then here is the multimedia bed of the future.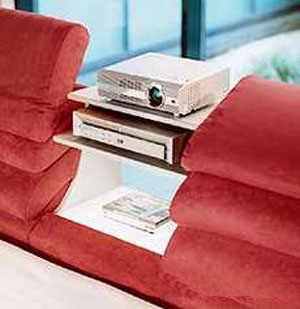 A very Interesting perception, a futurist technology called RUF-Cinema, is good to see and use. It has the most prominent features like futuristic punched metal cover and a spectacular cable channel. Looks wise it's so cool, the home cinema has a rack fitted between the two headboard bolsters which offers enough space for objects such as a beamer, DVD player and games consoles. It even has a lit frosted glass top with infrared touch sensor an eye-catcher.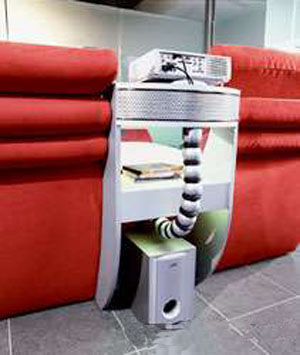 It is ever man's dream to have a gadget or may I say a bed like RUF-Cinema. And why not, if you have the money then you should definitely have it honey.
Via: trendhunter