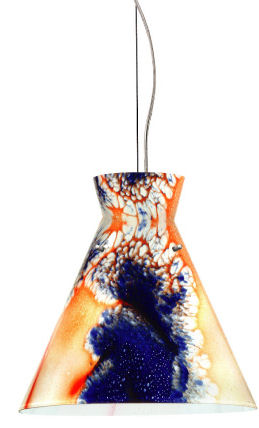 Done brilliantly in the most vibrant of colours, the Galapagos Ceiling Pendants from W.A.C. Lighting thrive to add a mesmerising effect to any home.
The conical shades are made from hand blown glass and provide ample lighting.
The contemporary glass shades stand 12″ in height and 12″ wide. They are available in a choice of colours inluding blue/green, blue/red, red/green and mixed colour patterns.

The supporting hardware comes in the choiciest of finishes and add up to present a stunning range of ceiling pendants.
More details here.